Community Action's ultimate goal is to help low-income individuals and their families reach and maintain self-sufficiency.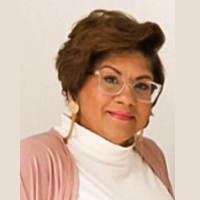 "If there is an antidote for poverty, it's hope. Hope that we can make it to the next day but also hope that you can live out your dreams. I believe hope connected to action changes the landscape of our lives and the lives of generations to come."
-Vanessa Philbert, CEO of Community Action Partnership of Lancaster County
---
A Self-Sufficiency Story
What Is Self-Sufficiency?
Self-sufficiency is a measure of how much income is needed for a family to adequately meet its basic needs - without public or private assistance.
Who We Are
Community Action Association of Pennsylvania (CAAP)
A statewide membership organization representing 42 Community Action Agencies in the Commonwealth.

A statewide voice for local Community Action Agencies and low-income citizens.

The primary source of advocacy, education, technical assistance, news, and networking for the Community Action network in Pennsylvania.
---
Video About Community Action