Passion. That's the common attribute of those who work for Community Action.
We are dedicated to helping Pennsylvania residents reach self-sufficiency.  If you're ready to make a difference, browse our openings and submit an application with the requested material.
Agencies may have more job openings on their individual websites.
For this reason, always use the Agency Finder to find the Agencies near you. After linking to a home page, locate the careers/jobs page for the most up to date openings.  Thank you for your interest in Community Action.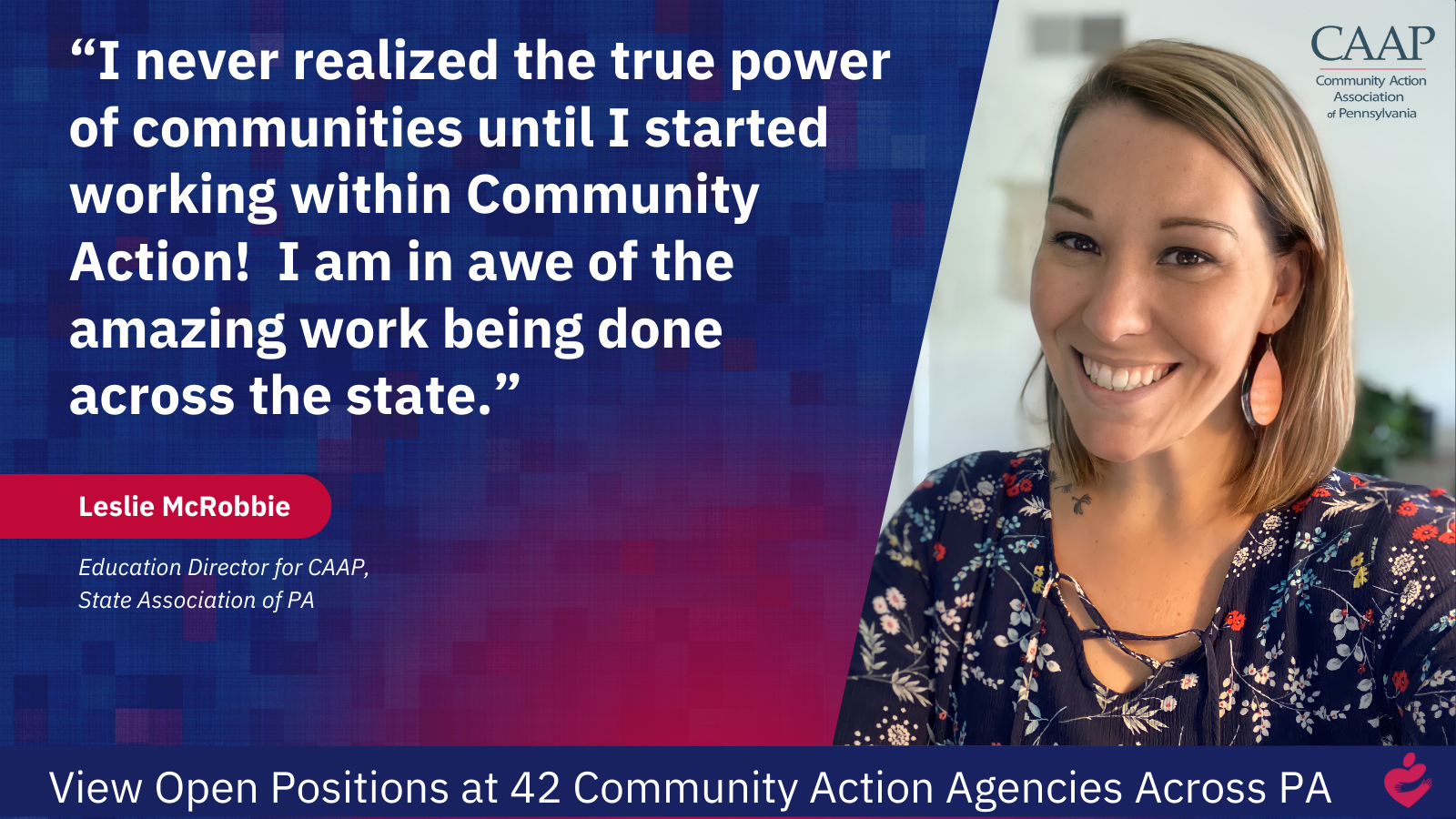 ---
Agency Finder for searching jobs at a PA Agency near you.
---
Following is a listing of open positions within the CAAP Organization and its 42 member Agencies across the Commonwealth. To submit an employment posting, email your information to Charlotte Leckow.
Job postings are free for members and $100 for nonmembers. Your job posting will stay on the CAAP website for 60 days and will be promoted through CAAP's four social media pages.
Positions Available
---