Community Action's ultimate goal is to help low-income individuals and their families reach and maintain self-sufficiency.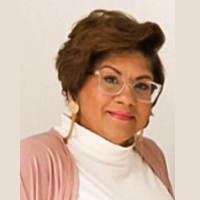 "If there is an antidote for poverty, it's hope. Hope that we can make it to the next day but also hope that you can live out your dreams. I believe hope connected to action changes the landscape of our lives and the lives of generations to come."
-Vanessa Philbert, CEO of Community Action Partnership of Lancaster County
---
A Self-Sufficiency Story
What Is Self-Sufficiency?
Self-sufficiency is a measure of how much income is needed for a family to adequately meet its basic needs - without public or private assistance.
Who We Are
Community Action Association of Pennsylvania (CAAP)
A statewide membership organization representing 42 Community Action Agencies in the Commonwealth.

A statewide voice for local Community Action Agencies and low-income citizens.

The primary source of advocacy, education, technical assistance, news, and networking for the Community Action network in Pennsylvania.
A 53-year History (Established in 1968)
CAAP has served the needs of its Member Agencies by:
helping to identify and sponsor professional training in anti-poverty areas;
serving as the conduit for resource development;
facilitating regular meetings of Community Action Agency leadership staff and board members;
advocating for public policy conducive to locally-developed goals of its membership;
promoting legislation and regulations which support economic opportunity efforts, community development and, locally-designed strategies.
---
CAAP Governance and Funding
CAAP is a private non-profit corporation governed by a Board of Directors comprised of Executives from CAAP member Agencies.
Core funding for CAAP is provided through the Office of Community Services (OCS) Regional Performance and Innovation Consortia (RPIC) grant, administrative funds from the Federal Department of Community and Economic Development's (DCED) Community Services Block Grant (CSBG), and member Agency dues.
---
Another Video About Community Action