2021 Webinar Series Information for Members
---
The CAAP webinar series is a weekly series of webinars with five separate tracks. These 90-minute webinars address current Community Action Agency topics requested by our members. We encourage any agency member to attend any webinars of interest. For 2021, the CAAP webinar series replaces the annual conference due to COVID-19. CAAP's annual conference will return in October 2022.
---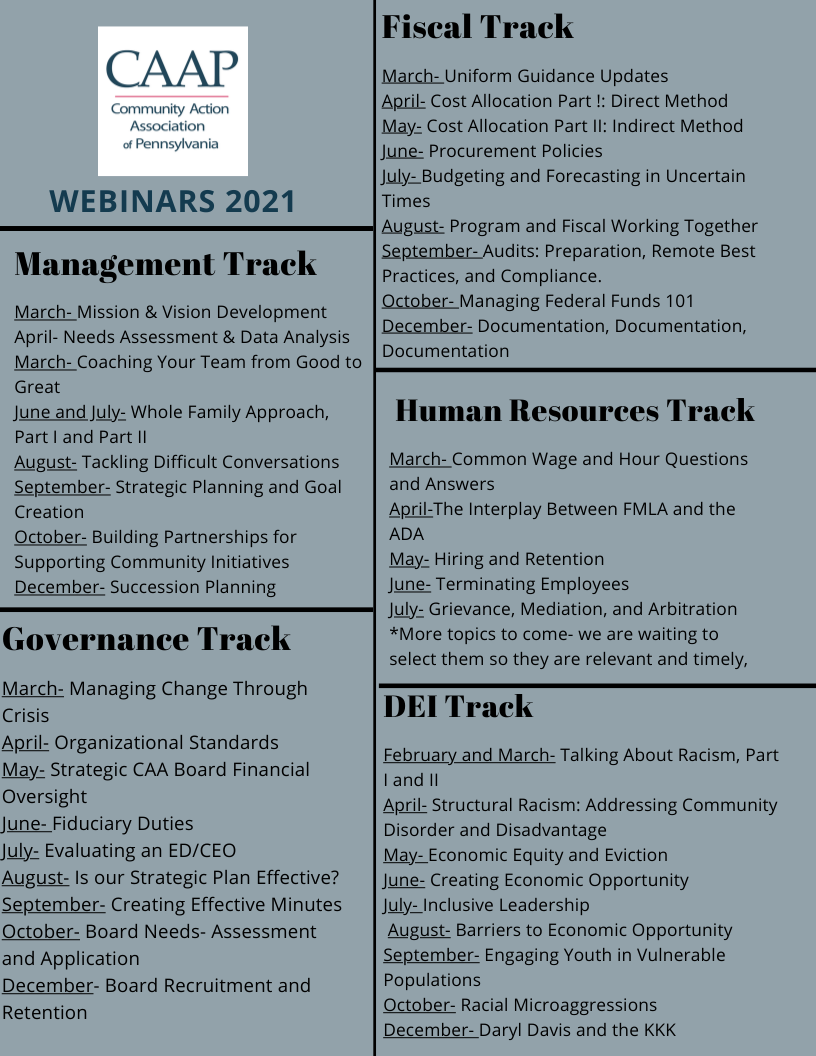 Questions?  Contact Leslie McRobbie for more information on the CAAP Webinar Series. 
---
---
Moodle Website Additional Resources
Technology Tools and Tips
Customer Service
Employee Wellbeing
Additional ROMA Training
Additional Training History
After logging in, these topics contain resources, links, and information addressing each area more thoroughly. You can also find past CAAP Education newsletters here and information about the Communications Department at CAAP.
---
Moodle Resource Documents
Following are online documents available to help you better understand the Moodle CAAP Learning Library.
Visit the Moodle CAAP Learning Library or contact Leslie for one to one assistance. 
The Library is for Member Agencies only and upon reaching the Library, you will be prompted to create an account in order to access it.