Member Agencies Resources, News And Information
US Census Data, Resources & Article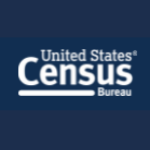 Poverty Data for 2020 from the US Census
Article (The Census Is Speaking To Us: Will We Listen?)about census data that references Heather McGhee's book, The Sum of Us:
Note on the book: 5 copies of the book have been ordered for each agency and will be sent to them from Barnes and Noble soon.  While we had been hoping to also get copies of the accompanying workbook, that publication is only in electronic format. If an agency wants the workbook, it is readily available from Barnes and Noble for $3.95. 
Link to CAAP Learn course on census data.