Member Agencies Resources, News And Information
CAPLAW Event: Virtual Training Conference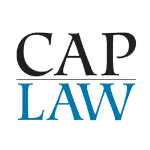 Community Action Program Legal Services, Inc. (CAPLAW)
With expert knowledge in their fields, the results-oriented faculty will help you navigate the challenges that Community Action Agencies (CAAs), other federally-funded organizations, and nonprofits encounter each day during the pandemic, and beyond. Choose from a full line-up of workshops addressing current governance, human resources, financial, sustainability, and program topics. We look forward to an exciting and interactive virtual gathering!
Who Should Attend:​
·         Staff and board members of CAAs, Head Start programs, and other nonprofit organizations and federal grantees
·         Attorneys, consultants, and financial advisors to these organizations
·         Federal, state, and local government officials
Visit the 2021 conference website to register!