Member Agencies Resources, News And Information
Agency Board Member Fundraising Resources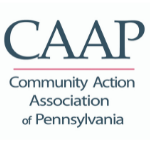 Woodstream Corporation Presentation: November 17, 2021, CAAP Development and Communications Roundtable Meeting
View the 30-minute recording of Woodstream Corporation's presentation on community involvement and how non-profits can partner with companies to help meet the growing philanthropy standards being set for companies in the communities where they operate.  Learn how to approach companies, along with the who, what, where, when, and how for asking for financial and volunteer support from companies.
Please contact Charlotte if you would like a copy of the presentation.
All a-Board! The Purpose, People, and Process of CAA Boards
CAPLAW has updated its popular video series with three new videos. These 5-11 minute animated shorts help boost the capacity of community action agency (CAA) boards to recruit, engage and fulfill their responsibilities.
NCAF Communications Pro Tips: Quick Themes that Work
View a poster of important buzzwords for your communications about your Agency's work, and what your community would be like without Community Action.