CAAP DEI Special Report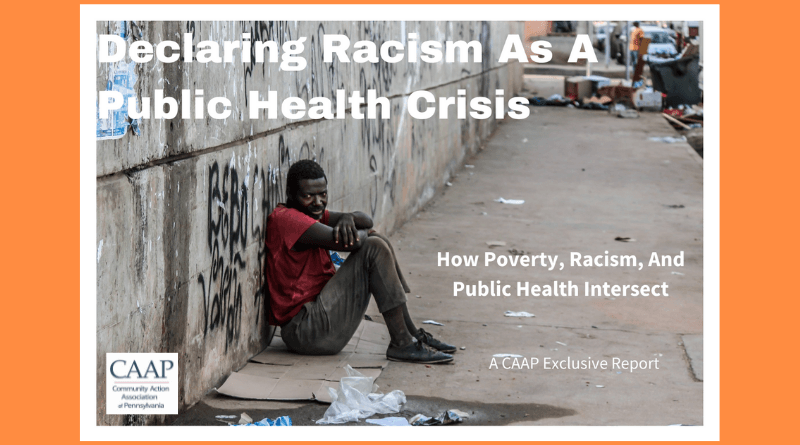 Racism has existed in America for hundreds of years, so why is it suddenly a public health crisis? What role does Community Action Agencies play in helping communities link racial disparities and public health? As more counties and states take steps to declare racism a public health crisis, CAAP interviews state and local officials in Pennsylvania to examine the pros and cons of the declaration strategy and uncover if such a declaration is likely to happen here.
---
DEI Insights Newsletters

---
Signup For CAAP's 4 Newsletters
Signup for the DEI Insights, CAAP Update, and/or Agency Spotlights newsletters.  Subscribe to one, or all of them, to stay connected to CAAP, Community Action and the work of our 42 member Agencies across PA.