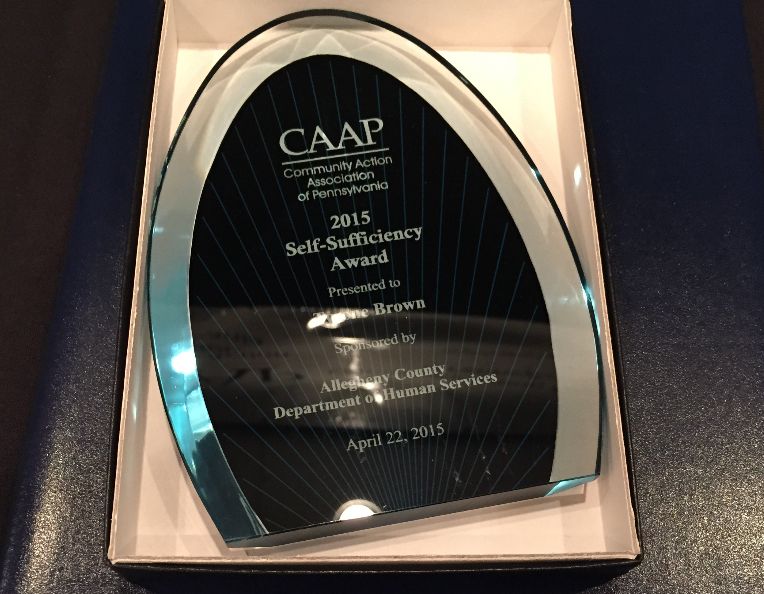 Each year, the CAAP Self-Sufficiency Awards recognize the significant accomplishments of the award winners while showcasing how Community Action Agencies support an individual's path toward self-sufficiency. Each member agency is urged to nominate one candidate (up to two nominations per agency are allowed). The Self-Sufficiency Awards luncheon will take place in conjunction with the 2017 Collaborative Conference on October 3rd, 2017 in State College, PA (www.panoevents.org/2017-conference). Self-sufficiency success stories outline how the recipient endured a lack of resources that threatened health, safety, family stability, and perhaps life itself. Stories demonstrate how the individual encountered Community Action and how the agency supported the individual to self-sufficiency.
The CAAP Self-Sufficiency Awards are a way to acknowledge recipients for their hard work and to thank them for their efforts. The Self-Sufficiency Awards also provide an outlet to share with the public how Community Action supports our communities. This helps media, policymakers, partnering organizations, and the general public gain a better understanding of Community Action and what low-income citizens can accomplish when given the opportunity and appropriate resources.
The information below will guide you through the entire process of submitting a Self-Sufficiency Award nomination. Thank you for taking the time to complete these details. If you have any questions, get stuck, or want to simply talk through an idea, feel free to contact Steven anytime at 717-233-1075 or steven@thecaap.org.
2017 CAAP Self-Sufficiency Awards Nomination Application