Community Action Association of PA Value Statement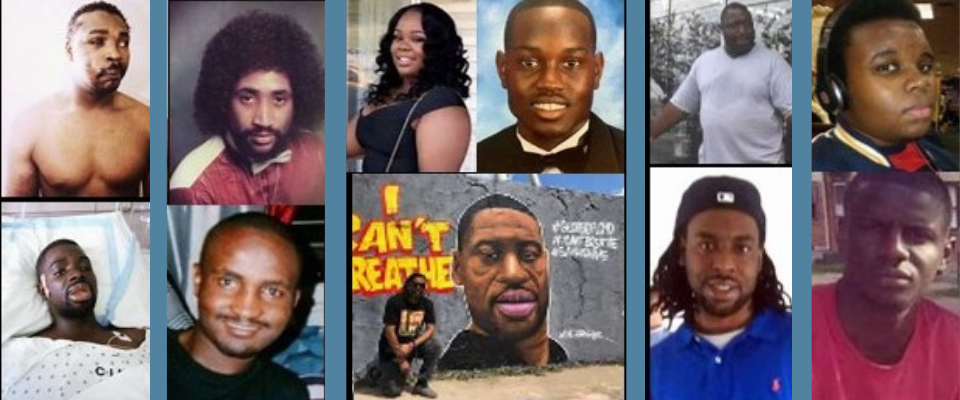 Rodney King, Malice Wayne Green, Abner Louima, Amadou Diallo, Eric Garner, Michael Brown, Freddie Gray, Philando Castile, Ahmaud Arbery, Breonna Taylor, George Floyd…Why do we know these names? Because each name belongs to an unarmed Black person who is a link in a long chain of deaths and injuries involving the police.
On May 25, 2020, for 8 minutes and 46 seconds, the nation watched, shocked and horrified and sickened, while a white police officer casually and callously pressed the weight of his body onto the neck of prone, handcuffed George Floyd as he cried out for his mother and rasped. "I can't breathe". Other officers milled about, talking and ignoring the brutal murder happening on the ground in front of them. For all men and women of conscience, regardless of color, creed, culture, political affiliation, this was a scene fraught with outrage and disbelief as George Floyd died in front of us. This was an intentional racist action at its most dangerous.
Community Action was born in the civil rights movement. This is a central part our legacy. We know that structural racism is not just judging and dismissing someone because of the color of their skin. We know that:
Black Americans are 2.5 times more likely to be killed by police than White Americans.
Black Americans are incarcerated five times more than White Americans.
25.4% or 600,000 Native Americans, 20.8% or 8.9 million Black Americans, 17.6 % or 10.5 million Hispanics live in poverty in the United States compared to 10.1% or 15.7 million White Americans.
Black American, Native American, and Hispanic children are between six and nine times more likely than white children to live in areas of concentrated poverty.
Black American households earn .59 cents for every dollar a White American household earns.
Less than 42% of Black Americans own a home compared to approximately 73% of White Americans who are homeowners.
High school graduation rates for Black American and Hispanic students are 16 and 12 percentage points lower than white students, respectively.
Many school districts see 50% graduation rates or worse for young Black and Brown men.
Black Americans make up 13% of the United States population and 30% of COVID19 infections
Knowing these inequities exist but doing nothing is racism. The Community Action Association of Pennsylvania (CAAP) is committed to ending these disparities and will prioritize diversity, equity and inclusion (DEI) in all its deliberations, recommendations and actions. To that end, CAAP will:
Endorse the National Partnership's Core Values Statement
Create a Social Justice Task Force that, among other things, will recommend actions towards ending social and racial disparities.
Evaluate policies and systems at the state level, working to change those that create and support structural racism.
Educate state officials and state legislators on legislation that impacts disparities
Partner with and give voice to organizations that advocate for social and racial justice.
Support members' DEI activities at the local level.
Facilitate conversations and workshops that provide a foundational understanding of racial and social inequity.
Ensure that diversity, equity and inclusion are reflected in CAAP's mission, vision and values and incorporated into its strategic plan.
Ensure the CAAP Board of Directors remains as diverse, equitable and inclusive as possible.
Approved by the CAAP Executive Committee and endorsed by the CAAP Social Justice Task Force on June 17, 2020.
Return to the CAAP home page or visit our Equity DEI pages.