Susan Jones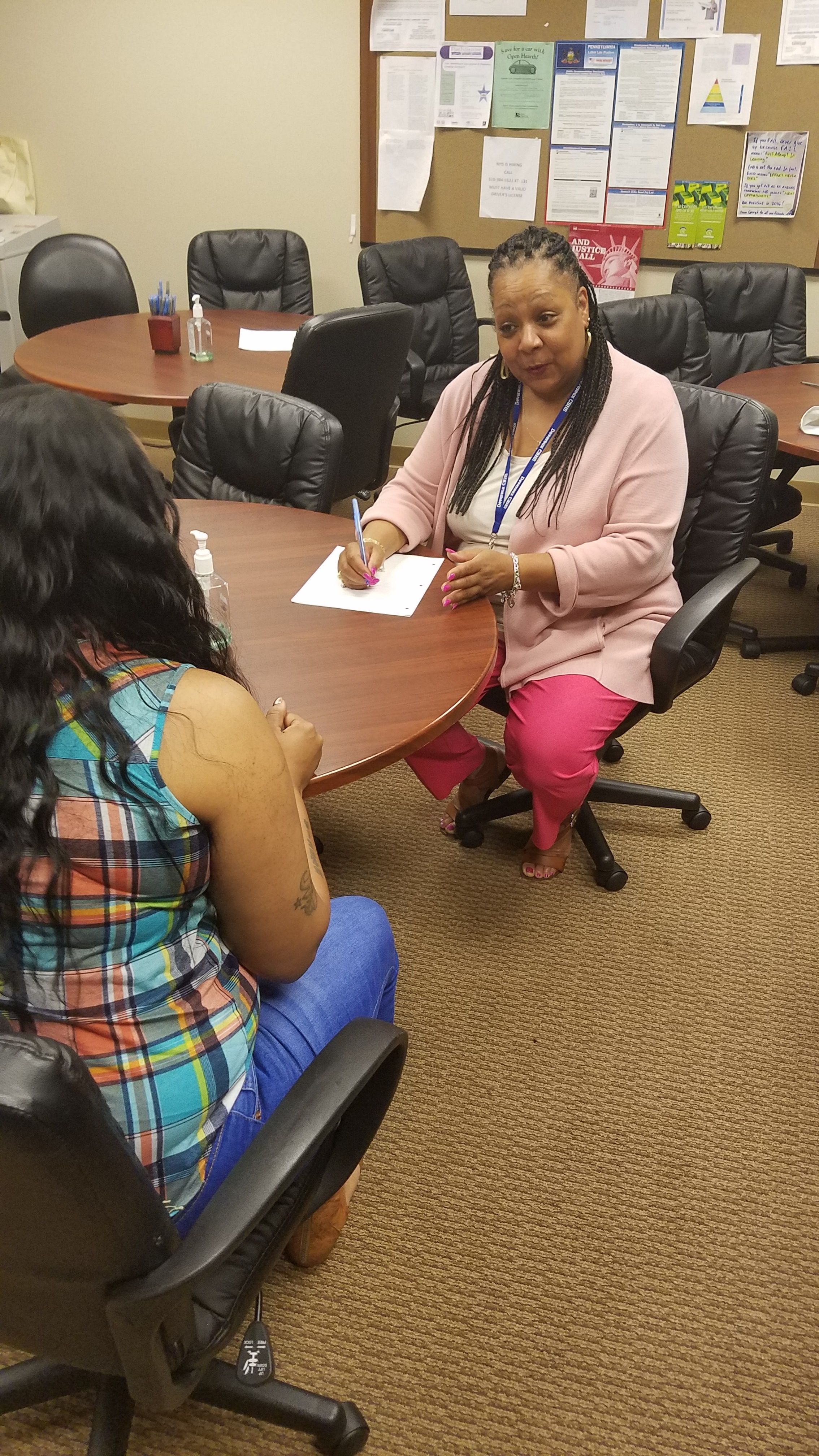 Susan Jones came to the Work Ready program when she was laid off from her where she had been employed for ten years. She was hoping to transition into a new career where she could follow her dreams. While attending the program, Susan learned of Platform to Employment (P2E). Platform to Employment assists those who have been unemployed long-term for 20 weeks or longer to return to the workforce. It provides a support system of career development tools, workshops, and successful job search strategies.
Susan applied to the program which started in January 2017. Only 20 applicants were selected out of 100, and she was one of them. While attending P2E, she was able to discover her transferrable skills as well as her true passion for helping others in Special Education and Behavioral Health. Susan was able to build up her self- esteem, learn different ways of interviewing, work with career coaches to enhance her resume, as well as meet and speak with various mentors in the Mental Health Field, Financial Advisors, and Higher One who assisted her with learning to network properly.
Due to her daughter's past suicidal ideations and bullying, Susan has received crisis intervention and wrap-around services help her daughter the best way she knows how. She is currently taking classes to become a Certified Youth Mental Health First Aider at the Brandywine Center in Coatesville, PA. She is also attending De-escalation and Safety Training at the Government Services Building in West Chester, PA, which is run by the Chester County Department of Human Services. She is hoping this will allow her to add even more tools to her "tool belt." She continued to job search and hoped to get into her dream job sooner rather than later.
After much hard work and dedication, Susan was able to obtain a full-time job as a Case Worker at Deveraux. Susan is working full-time and is enjoying being back to work. She is able to help those in need, which is her true passion.
Susan expressed that "The Staff at Chester County Department of Community Development has been completely supportive with my efforts to get back into the workforce. They have all provided me with various training classes, tools to get where I need to be, workshops, and assisted with my housing which has been extremely helpful. The support level has been outstanding. I would highly recommend the program to those who are serious about finding a job and getting back to becoming an active member of society."