Stephen Ramey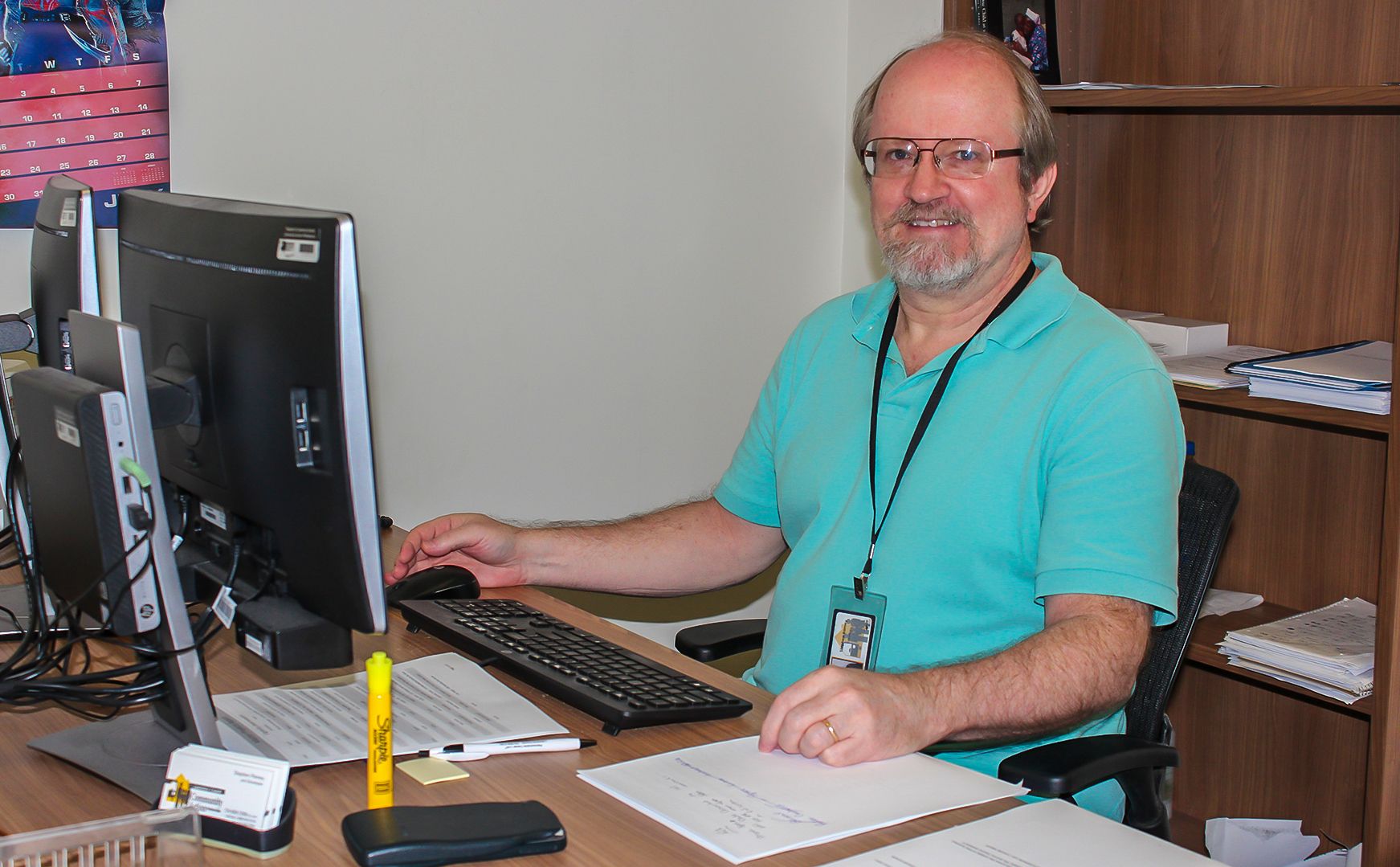 In the spring of 2012, Stephen Ramey sought employment services after being unemployed for four years. He was experiencing some major health issues that contributed to feelings of depression. He was feeling apprehensive, lacking self-confidence and feeling like he had nothing to offer. He and his spouse, Susan, were relying on savings to get by. Eventually, bills started to pile up, making it increasingly difficult to sustain affordable living conditions. Stephen and his wife had connections within the community and were referred to LCCAP for senior employment services.
Still having feelings of apprehension, Stephen decided to come to the agency where he was enrolled in the Senior Employment Program. His first assignment tasked him with leading the Seniors Go Online Program (SGOLP). After some time, Steve formed solid relationships with the case managers in the program. He began to look forward to coming to the agency to work in the program. The SGOLP made it possible for Stephen to use his previous skills as a nonprofit administrator and his self-taught computer skills to help other seniors enrolled in SGOLP- it was a great fit! This experience was the first of many experiences that restored his confidence and gave him a renewed outlook on life.
A self-described introvert, Stephen found it challenging at times getting back into the community and working with others. His enrollment in the programs and a part-time job at the local library forced him to get out each day. It was during this time Stephen realized that "other people had it worse than I did, and it was therapeutic to help them. Realizing that I actually had something to offer made me happy."
In 2014, he began working part-time in the Work Ready department helping clients with résumé building and employment workshops. In 2015, his role became blended with Emergency and Community Services Department (ECS), completing data entry for veteran and homeless programs. During this time, Stephen and his wife wanted to "give back to their community," so they decided to open a small business. Stephen's wife is an author, so together they "focus on helping authors develop their writing talents, while also assisting those who need instruction on how to self-publish their own books." The business has been operating for 3 years and continues to grow. Quite an accomplishment!
In 2016 Stephen was fully integrated into the ECS department helping management with administrative tasks such as reporting, additional data entry and creating tracking spreadsheets. Lori McLaren, case manager, states "Stephen is selfless, compassionate, and empathetic. He always makes himself available to help and goes above and beyond." Stephen's creative side has also been unleashed as he found the work to be much more fulfilling by "actively problem solving and improving systems already in place."
Last year, in July 2017, he was offered an assistant management position as a Program Development Specialist where he supports management staff, creates tools, and uses those tools for monitoring data quality, program performance, and client progression. Stephanie, the Housing Programs Coordinator, states "Stephen has become a huge asset to our department. The tools that he has created for our department have made our daily tasks easier to accomplish. He brings a skill level that is unmatched by others." Additionally, Stephen's supervisor, Missy Russell, states "Stephen is an integral piece to our department. His help, knowledge, patience and skill set enabled me to broaden my reach with our regional partnerships, expanding what I was able to accomplish on a daily basis."