Seth and Rachel Fredericks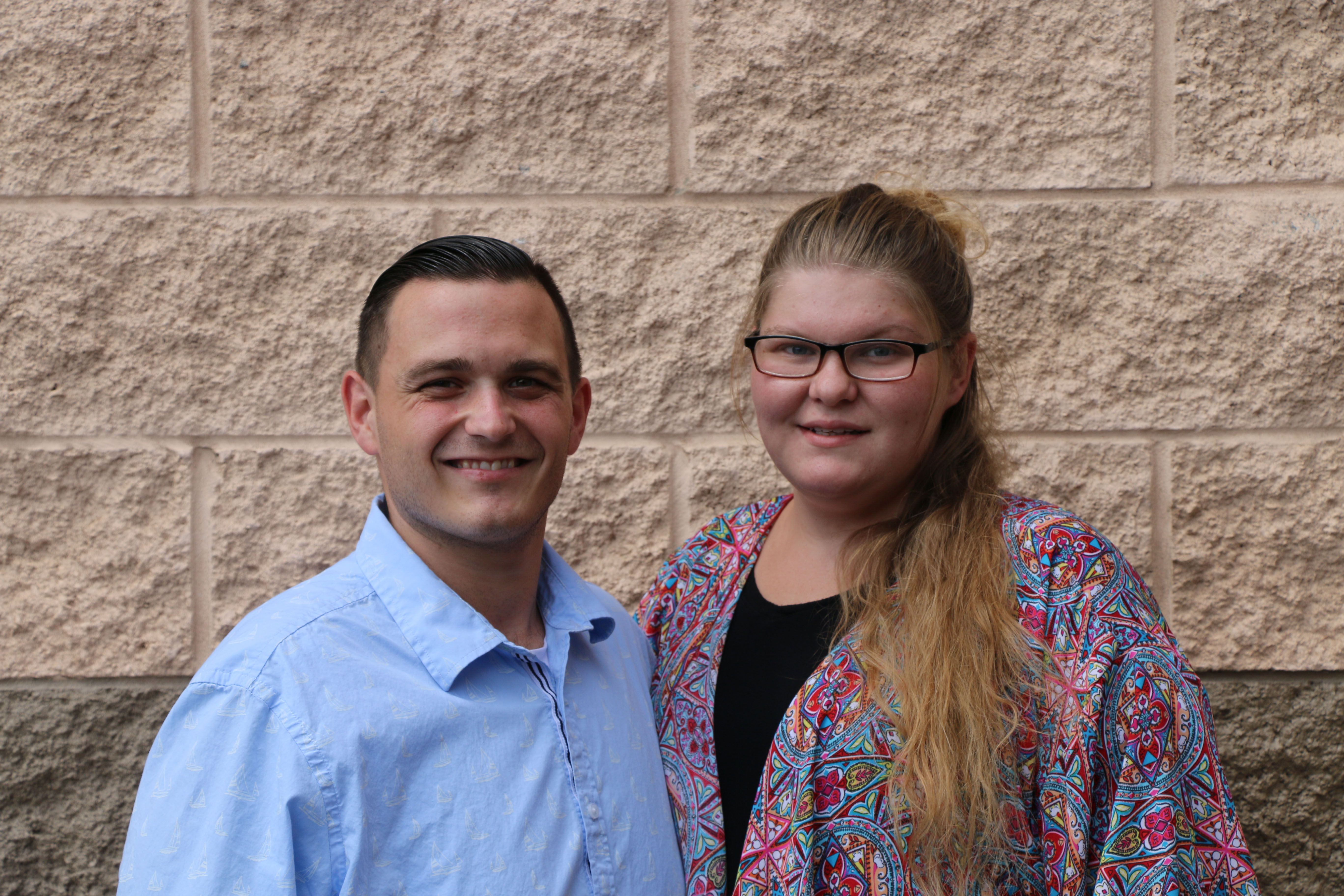 Seth and Rachel Fredericks are a married couple who were referred to STEP's Supportive Housing Program (SHP) in December of 2016 by Lycoming County Re-Entry through their Drug Court Probation Officer, Christina Lepley. At that time, both Seth and Rachel were heroin addicts in recovery and in Drug Court. Seth was in Phase 3 and would be graduating the program within a few months, and Rachel, although not graduating as soon as Seth, was doing everything she needed to do and was doing very well in her recovery.
In October, Rachel had been laid off from her job, and a few days later they lost the place they were renting due to a flood that affected many in Lycoming County. Fortunately, they were able to move in with Rachel's parents, and although things were going well, they wanted to find a place of their own. Seth had a job through a local manufacturer and was hired on temporarily. Due to his hard work and commitment to his job, the manufacturer hired him on permanently and gave him a raise as well. Rachel worked in her family's tax office, which brought them temporary income until she found another job.
Through the stressors, both Rachel and Seth have been able to maintain their sobriety and continue to be successful in their recovery. Seth believes that the program provided him with necessary skills to grow. "I had no structure in my life, I really wanted to change but didn't know how to." Both Seth and Rachel were surprised by the additional resources that were provided. "When we were approved for the program we thought we would just find an apartment, but this program has done so much for us. It helped us learn to pay our rent and our bills again; we actually live a semi-normal life, which I never thought was possible. This program is amazing."
Once accepted into the Supportive Housing Program, specific funds through Lycoming County provided the security deposit and several months of rent on their new place. This allowed Seth and Rachel to get back on their feet and recoup items they had lost in the flood. Seth states, "Without this program, we would never have the apartment we have now with our history."
Seth and Rachel continued to meet with the Family Navigator on a weekly and bi-weekly basis and followed the expectations of Drug Court as well as probation. Seth and Rachel both graduated from Drug Court in 2017. Seth took a recovery class through his church and is now leading a recovery group which continues to gain participants. Recently, he was featured in the Sunday Religious section of the Sun Gazette, where he spoke about the group, and participants in the group spoke of how the group is helping them.
Rachel has a degree in Early Childhood Education but unfortunately is unable to use her degree due to her record and history of drug abuse. She loves children, and this was one consequence that truly affected her. Due to becoming active in her church, she was offered a babysitting job from a church member, and she has been able to use her degree despite her background. Rachel also loves fashion and has found she has a knack for finding upscale clothing at thrift stores and yard sales. She has found a website where she can then sell the items, which is bringing them more income. They are doing well financially and are hopeful for their future. Rachel states, "This program was a huge step in changing our lives."
The heroin epidemic has made many communities lose hope. In fact, recently Lycoming County alone had over 50 overdoses in a two-day period. Seth and Rachel give a glimmer of hope that people can recover from the disease of addiction. There doesn't have to be a sad ending. Seth and Rachel not only provide hope, but they also are paying it forward by helping others who continue to battle a disease that affects not just the addict but also the family and friends that love them as well.