Molly Boswell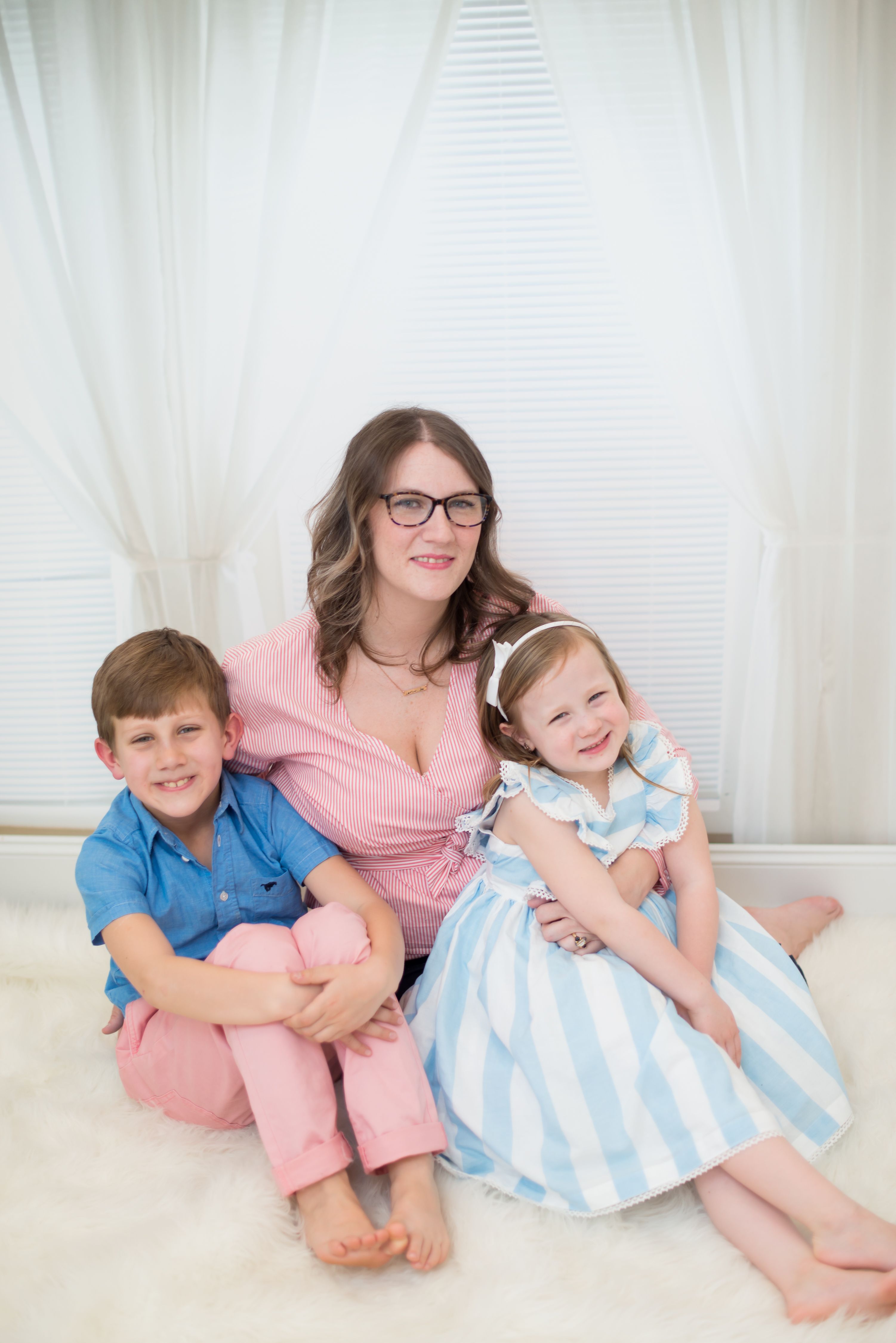 In May of 2016, Molly and John Boswell and their two small children (Jack, 6, and Mary, 2) moved to the Scranton Area when Molly was accepted into a Physician Assistant Program at Marywood University. This was a dream of Molly's and one that John encouraged her to follow. Shortly afterwards, John was diagnosed with a serious heart condition. Because Molly was in school and John was unable to care for the children, they placed Mary in the Fricchione Center on Marywood Campus while Jack attended public school. This arrangement was convenient, but Molly struggled with child care payments until the Director of the Fricchione Center referred her to the Scranton – Lackawanna Human Development Agency Head Start Program to determine her eligibility for services.
Molly's first contact with Head Start was in May of 2017 with Karen Calpin, Head Start Itinerant Teacher, who offered to meet her at the University to complete the paperwork necessary to process her application because Karen sensed Molly's schedule was tight. Molly said she was heartened by the support of the Fricchione Center and Head Start for her children and herself. Molly was particularly impressed with Head Start early on when concerns were expressed about Mary's hearing, given Jack's hearing difficulties that resulted in the removal of his adenoids and tube placement in his ears. Mary failed the initial screening but passed a subsequent test scheduled by Head Start. Molly was impressed by how "thoroughly and quickly" everything was performed.
In August of 2017, her husband had surgery intended to improve his condition, but it was unsuccessful. Molly took one of her five-week rotations off to take care of him. Due to the dire circumstances, Mary was allowed to remain at Fricchione with the support of Head Start funding. After more than a year battling heart failure, John passed away in December of 2017.
Mary was with her father the day he passed away. In the twenty minutes between Molly leaving for school and her grandmother coming home, Mary saw her father pass away; she was the only one home at the time. Molly was very concerned about the effect this had on Mary and was provided support resources through Head Start. Mary received counseling at the Friendship House and was released within a few months when the therapist determined that she no longer needed services. Molly took advantage of a referral to Marley's Mission for her son who also did very well and no longer attends.
Molly went back to school for the spring semester and graduated in May 2018 as a Physician Assistant. She took her State Boards and was notified in July 2018 that she passed. She will begin a position in September 2018 with Geisinger Surgical Unit.
Molly credits her late husband and her children for the successful completion of her degree because they inspired her to persevere. She wanted to teach her children that you cannot give up when bad things happen. She went to Florida to visit her husband's family in July and wants to make the trip annually, so her children never lose touch with the memory of their father. They are now able to talk about him without crying and have heard many stories on this trip from his family that they will cherish. The children are excited to be going back to school at Francis Willard Elementary School and will play flag football in the fall. Molly feels the support she received throughout the past few years from the Fricchione Center and Head Start Program "transformed the most terrible situation into something beautiful."