Mineyris Novas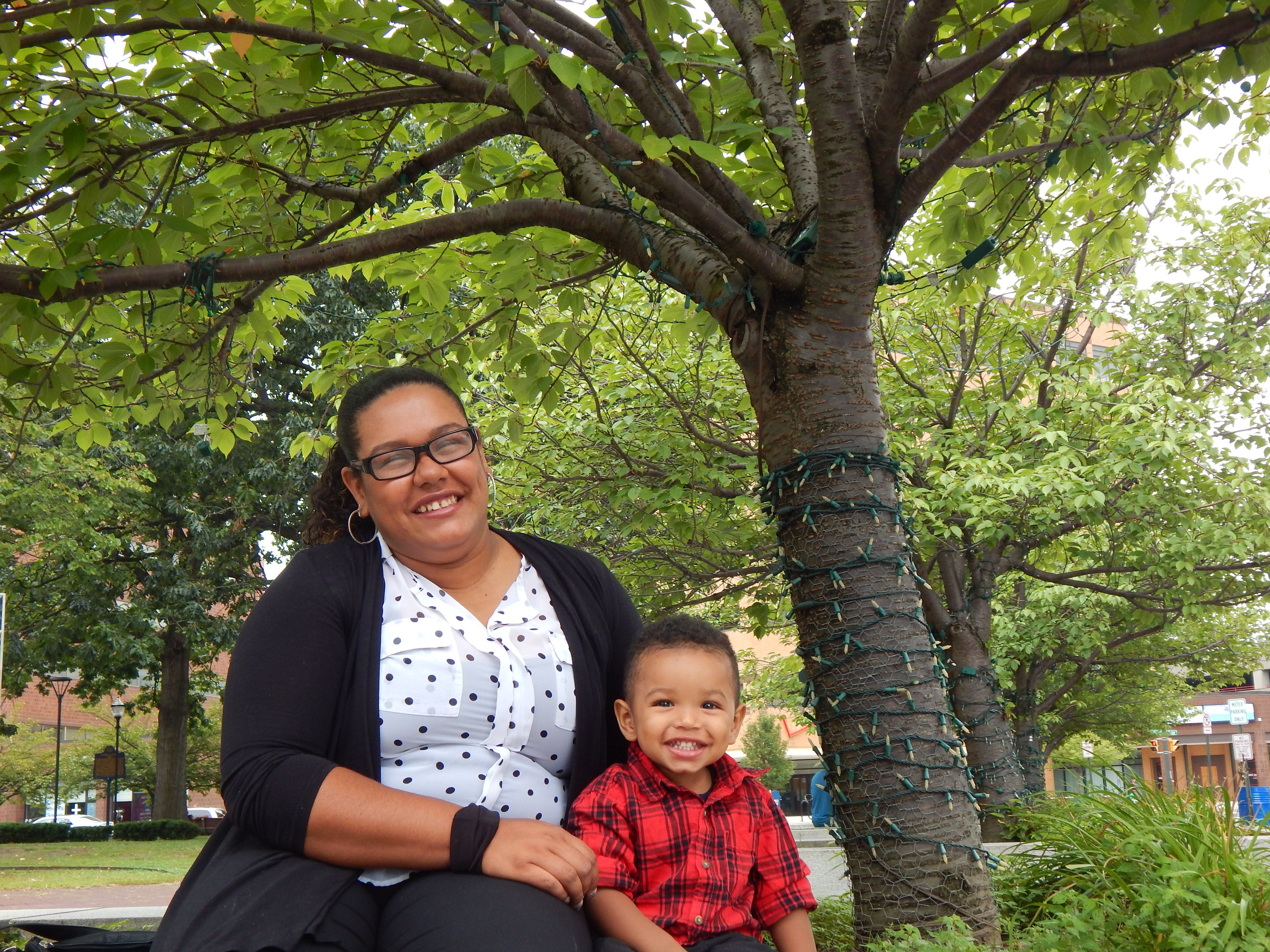 Mineyris Novas began her experience with the Luzerne Work Ready program operated by the Commission on Economic Opportunity on April 19, 2017, where she demonstrated she was punctual, respectful, with a desire to learn new skills. Ms. Novas was a 21-year-old mother of one, unemployed at the time and tasked with the responsibility of being the sole provider for her three-month-old son Jeynes Novas. With no means to support herself and her son financially, Mineyris' circumstance forced her to reach out for help from the Luzerne County Assistance Office. Mineyris was granted assistance in the form of cash, food stamps, medical coverage, childcare, and Section 8 to provide for her son and herself. Mineyris was attending King's College and was determined to finish her degree so that she could better provide for her son and be a positive role model to him.
Born in New York City, Mineyris is the proud daughter of an immigrant family from the Dominican Republic. One of four siblings, she felt the strife and struggles of growing up in poverty. Shortly after she was born, her mother and father moved back to the Dominican Republic, and for the first few years she attended school there. Her family's biggest supporters, her grandfather and great grandmother, passed away when she was very young and left her family with no support system. With no vehicle, and no steady home, she relied upon donations from her school to have appropriate clothing to attend school, and she had to walk everywhere regardless of the weather conditions, always remembering the stinging cold on her feet. Her father was absent for a large portion of her life as he remained in the Dominican Republic, unable to gain citizenship in the United States, while her mother brought Mineyris and her siblings back to the United States to get Mineyris medical treatment for a potentially life-threatening condition. She attended school and could barely speak the language, but she studied diligently and learned how to speak and write English, a milestone in her life of which she is very proud to have accomplished.
Mineyris graduated from high school with honors and went on to pursue a college education, the first in her family to have done so. When Mineyris had her son Jeynes, she found herself struggling with demands of school, being a full-time, single mother, and obtaining employment. She entered the Work Ready program and dedicated herself to addressing and overcoming her personal and professional barriers while working on building upon her strengths. She found employment in the business office of Traffic Regulators L.L.C. and continued to balance her schedule with her other obligations. She pushed herself and graduated from King's College with a Bachelor of Science in Business Management & International Business. Understanding the importance that education has played in her life, Mineyris is already beginning the search for graduate programs to continue to advance herself and set an amazing example for Jeynes.
Coming into the program, Mineyris knew the benefits that it could have on her. Her message of hope to others that find themselves in similar circumstances was profound. "You are never alone; there is always someone willing to help, but you need to have the courage to reach out." Mineyris has shown nothing but determination. Refusing to accept her current situation, she worked from day one to overcome her barriers, with the goal of self-sufficiency always in her line of sight. Her hard work has paid off and continues to do so. She has become an example for not only Jeynes, but also for everyone who finds themselves in a similar situation. Growing up in the Dominican Republic, she was well aware of the difficulties of climbing out of poverty. It was clear to her from a young age that opportunities for advancement were seldom handed out; therefore, she was determined to make her own. And that is exactly what she did.