Melissa and Mo Gladhill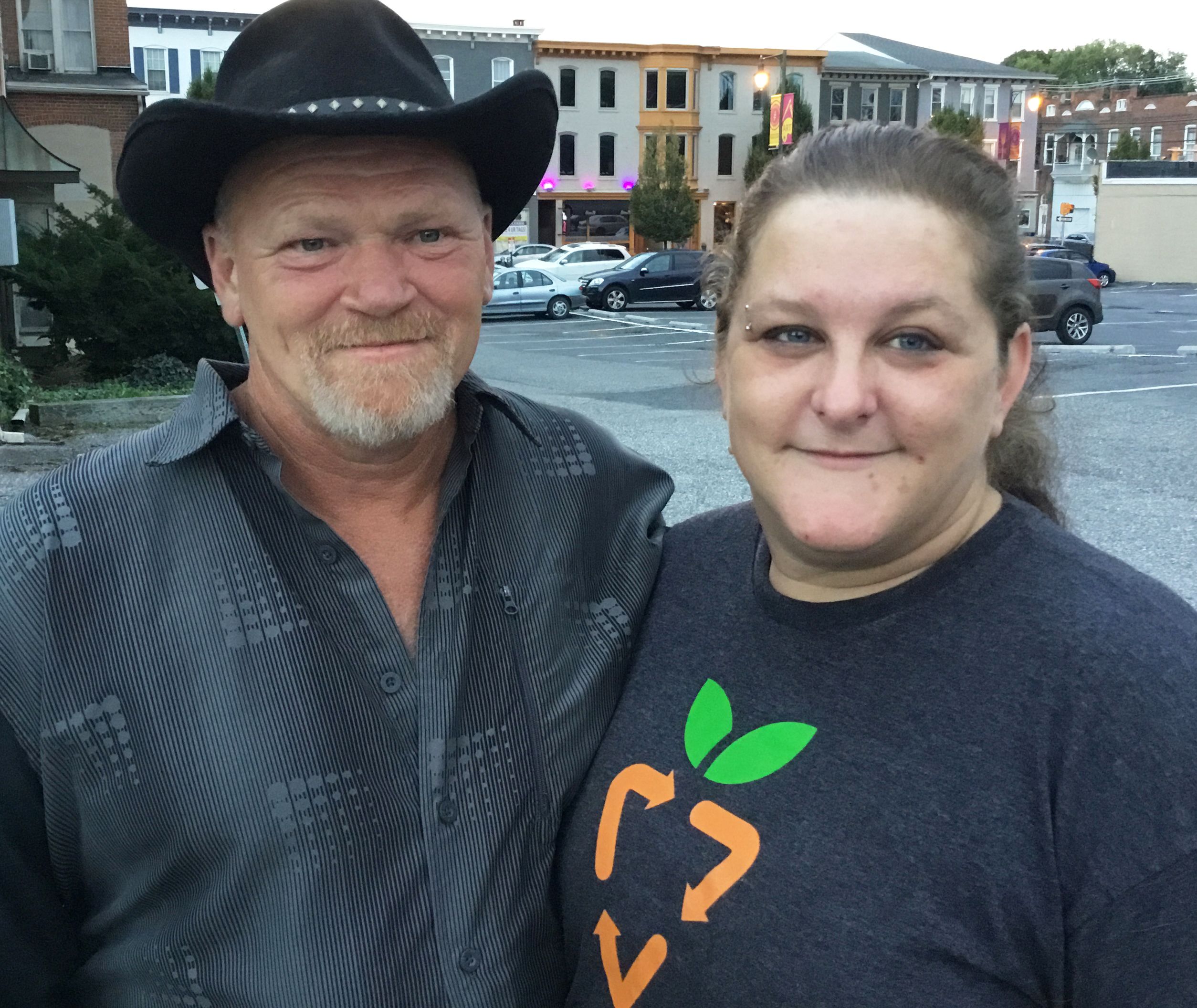 Melissa's early years were filled with trauma, and so it was no surprise that she ended up as a teen mother. She wanted what she did not have when she was young, someone who would take care of her. But being a teen parent made for a rocky start to Mo and Melissa's relationship – a relationship that has now lasted 28 years. Navigating parenthood was difficult when they were both so young, but combining parenthood with starting careers was even tougher.
Both Melissa and Mo have always worked hard – they were committed to making a life for themselves and their children. In the early years, Mo worked in factories and then left to do construction, and Melissa was a customer service worker. While they always worked, life was a struggle. Things started to improve when Mo began his own business. Things were finally looking up. But an accident just after having their youngest daughter in 2005 crushed many of the bones in Mo's hands and broke his ankle, and they quickly lost everything. The rehabilitation took nearly two years. During that time, the family had other significant blows. In 2006 their five-year-old daughter was diagnosed with juvenile diabetes, and less than two years later she was also diagnosed with epilepsy. Then in 2009, at just 42, Mo had open heart surgery. Managing it all took everything this family had. They eventually stopped thinking about a long-term future and just focused on making it through each day.
"We managed by sheer stubbornness and determination," said Melissa thinking back to those days, "so many times we were ready to give up." Then one day when they were struggling to supply food for their family, they received a card through their daughter's school offering free pizza if you came to a Support Circles info night. "We couldn't have cared less what the meeting was about," Melissa added, "We were there for the food, but what we received that night was worth so much more!"
Melissa and Mo got involved in the new Getting Ahead class and felt like their time in Circles gave them knowledge and tools to think about their future differently. The other families attending became a support for each other—people who understood what it was like…people who did not judge you.
It was during her time at Circles that Melissa decided to face the impact of her traumatic early years. She was diagnosed with PTSD and saw a cognitive behavioral specialist. Gaining a better understanding of the impact of early trauma helped her to not let it define her future.
Mo and Melissa both found better jobs and have continued to work on their goals. They have moved to a better home and are rebuilding the things that they lost over the years. They are committed to building a better future!
Melissa and Mo have not only worked hard to get ahead in their jobs, but they have also worked hard to manage their daughter's health issues and still make time to give back to the community. Mo comes every week to set up for Circles, gets dinner ready, and stays to clean up. He has helped other families move and is always there to lend a helping hand. Melissa helps with all facets of the Gleaning Project – quite ironic since she didn't like vegetables at all, and now she is a veggie pusher! She helps pick produce, plants produce, and frequently volunteers at the Gleaning Stand stocking and encouraging others to try new fruits and veggies.
"Mo and Melissa inspire others," said Megan Shreve, "When Mo shared his story about his hands at Circles in the very beginning, the young man next to him was in awe – he was amazed at how hard Mo worked to support his family." Mo and Melissa have always worked hard - but it is great to see their hard work paying off!