Lauren Whitten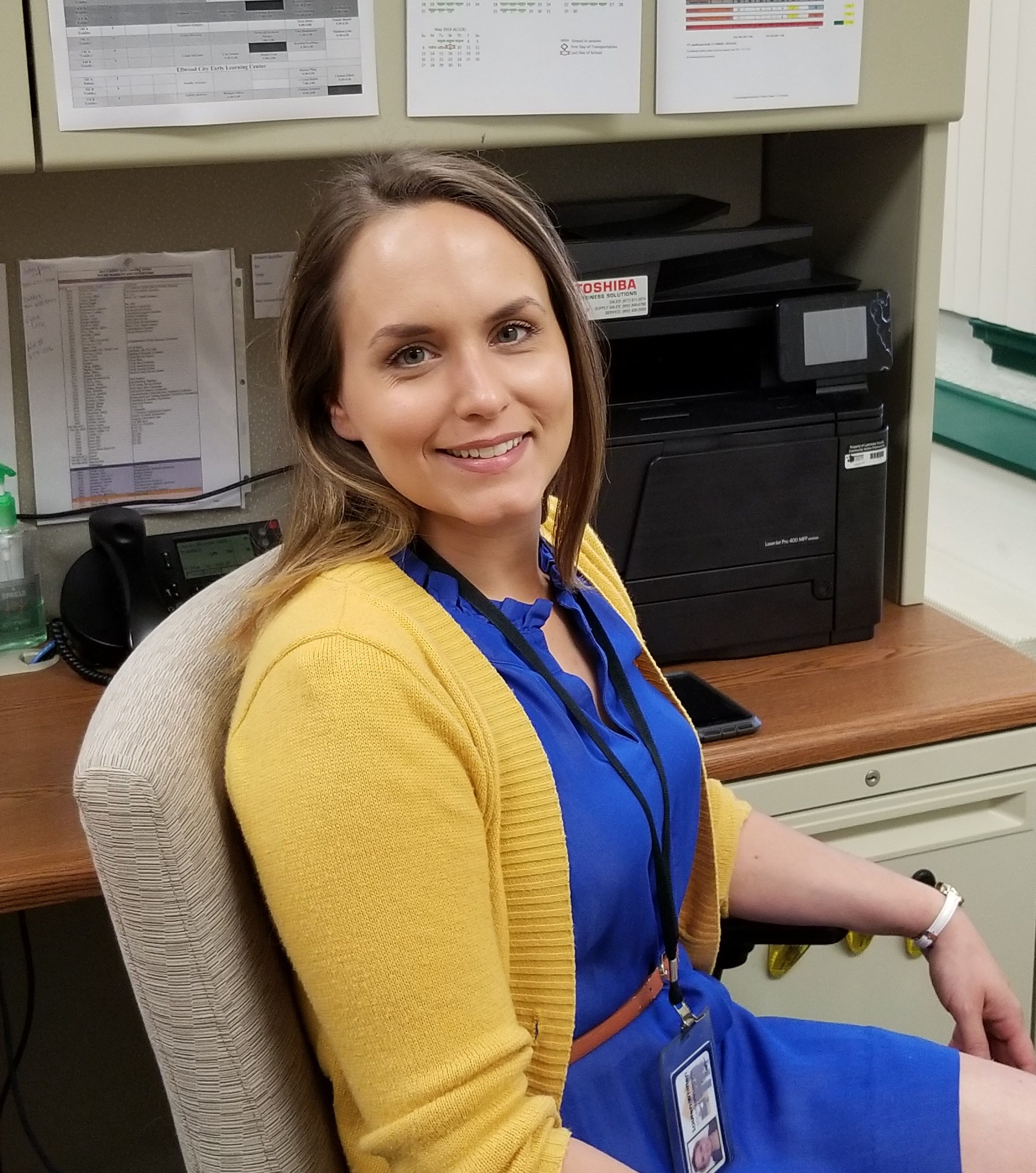 Lauren Whitten is courageous, dependable, and intelligent, with an inspiring life story. Lauren is wife to Tom, mother to Stella, 5, and Thomas, 9 months. The family also has a beloved dog named Bella. This sounds like a picture-perfect family, but it was not always this way. Lauren was living with her parents and receiving food stamps and TANF assistance while attending Slippery Rock University for Elementary Education.
Lauren was attending college on a full-time basis and was not mandated by Department of Human Services to attend any programs for one year. Once that year was up, she was referred to the Work Ready program operated through Lawrence County Community Action Partnership (LCCAP). Lauren was completely on board with this new adventure and saw this as an excellent opportunity to build upon her skills that she already possessed.
When Lauren first began attending LCCAP in May of 2013, she worked with Missy Russell and Kristin Anthony. She attended workshops three days per week. Lauren truly enjoyed the workshops and went into them daily with an open mind and willingness to learn. Missy noted that Lauren was looked up to by her peers, and they relied on her for guidance when in group settings. After Lauren completed her required workshops, the next step was community service hours. She was placed within the Summer Food program at Ben Franklin Early Learning Center (BFELC). Lauren truly enjoyed this work and looked forward to being a part of this program and interaction with the children attending. Once her community service hours were met, she asked if she could volunteer for the rest of the summer. Wendy Norman became Lauren's case worker and encouraged her to apply with LCCAP after seeing her work performance with Summer Food.
Lauren followed Wendy's guidance and applied for a position at BFELC. She interviewed and was devastated when they told her that currently there were no openings. The very next day she received a phone call and was offered an assistant teacher position for the Head Start program. She was beyond ecstatic for this opportunity! After only two days of working, her excellent interactions with children were observed, and she was offered an assistant teacher position with the Learning Tree. As soon as Lauren started in this new role she took initiative by creating lesson plans, making observations of the children, and participating in all parent meetings. These tasks did not go by unnoticed, and she was offered the Lead Teacher position for the classroom.
This is not where Lauren stopped. She moved on from a teacher to the Program Information Technician. She has a comprehensive understanding of all the databases and helps to troubleshoot all issues for staff. She is a huge asset to LCCAP and has flourished in this new role. When asking Lauren about her role she stated, "I am forever grateful for the opportunities LCCAP gave me and, if possible, I will be an employee for life."
Even though Lauren's story sounds nothing but positive, she was struggling with the decisions she made in high school, being a single parent, living with her parents, and making ends meet to raise a child. Lauren said that she was not willing to accept failure and saw these as challenges that she needed to conquer. At times Lauren said the only things getting her through was being adaptable and having a willingness to laugh.
Lauren is a true survivor and was willing to share her story to give inspiration to others that are struggling as she did. Through all this guidance she has been able to attain her goals which has led to self-sufficiency.