Justus Berrios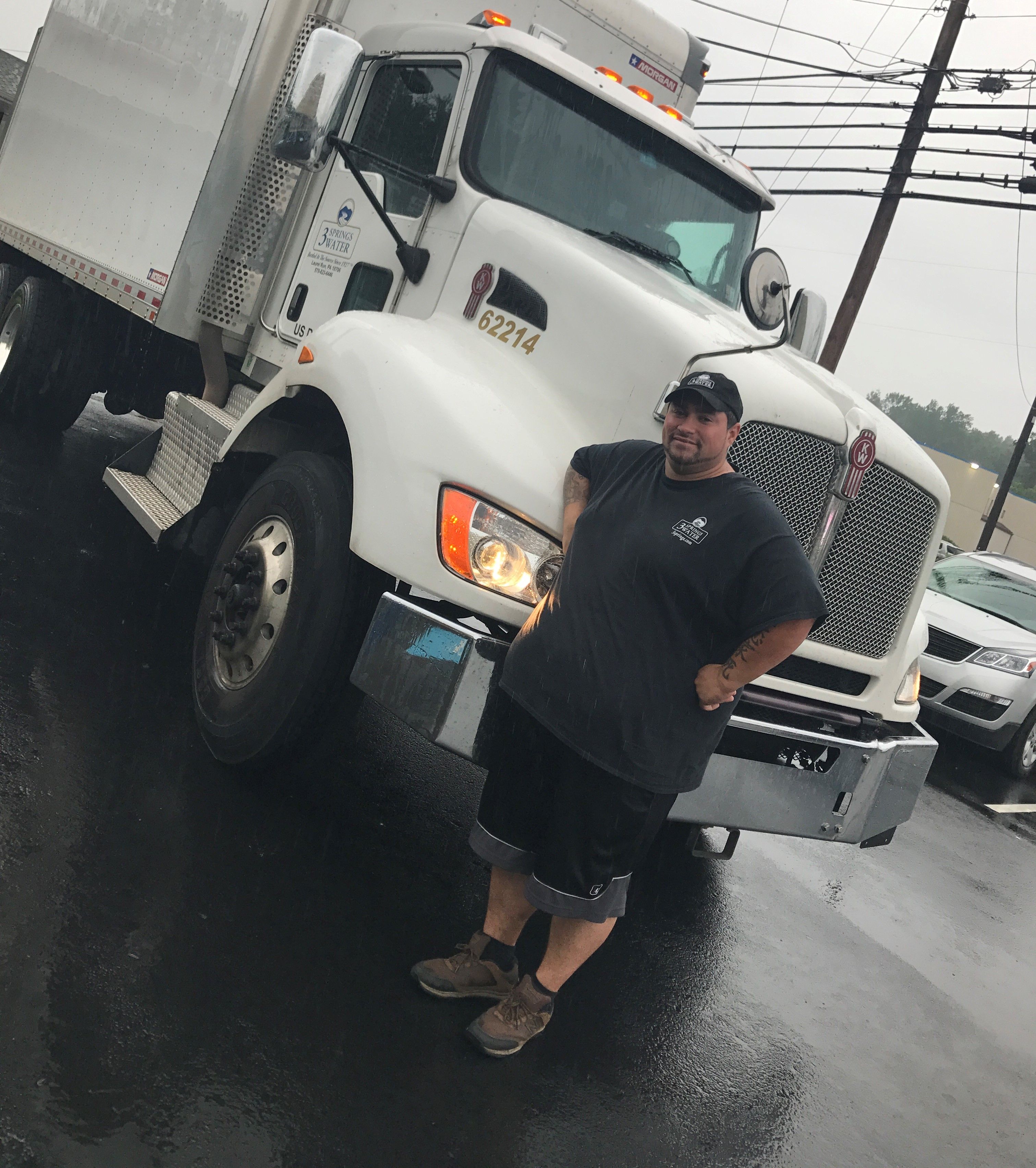 Justus Berrios was recently displaced by his employer and was referred to the Work Ready Program at PathStone in Tannersville, PA. Justus attended a One-Stop Orientation at the Monroe County CareerLink, which sparked his interest in paid training opportunities. Justus requested an Individual Training Account (ITA) for CDL A+ at Smith & Salomon Truck Driving School. Justus met the eligibility criteria and was enrolled.
Justus had several goals. His main goal was to find a full time CDL driver's position with full benefits and a competitive salary that would allow him to be self-sufficient. Secondly, he was looking for suitable housing for his children and himself in a safe, comfortable, and affordable environment.
On April 25, 2016 Justus completed the training by successfully taking the CDL road test. Justus provided his certificate of completion on April 26, 2016, and waited for the new CDL driver's license to be mailed. Justus exited the Work Ready program with a positive outcome and was referred to the EARN program at PathStone to assist him in finding suitable employment as a CDL driver. A PathStone caseworker worked closely with Justus in updating his resume and cover letter and assisting with job search and job readiness skills training.
While looking for employment, Justus hit a roadblock that prevented him from being hired for a CDL driver's position. Justus was stopped by a police officer while driving without proof of insurance. A PathStone caseworker immediately referred Justus to a legal group who provided the professional assistance to represent him in the process to clarify the situation. Justus was determined to move forward and worked hard at meeting his goal as a driver. His resilience soon paid off!
Justus applied for several driver positions and received four job offers immediately. He decided to accept an offer from Spring Water as a CDL driver.
Justus achieved his second goal which was affordable housing. He secured a safe, comfortable, and affordable property. Justus continues to work hard and works overtime when available. He is now able to take a vacation with his family and not have the stress and hardship of not being able to know how he would pay his rent, utilities, and everyday expenses.
Justus says, "I'm thankful for the support system that PathStone was able to give me. Being able to communicate with staff openly, the assistance received in updating my resume and cover letter, and having my references ready when employers asked for them gave me the confidence to go to the interviews and know that I was fully prepared to be hired without a doubt."