Breanna Matthews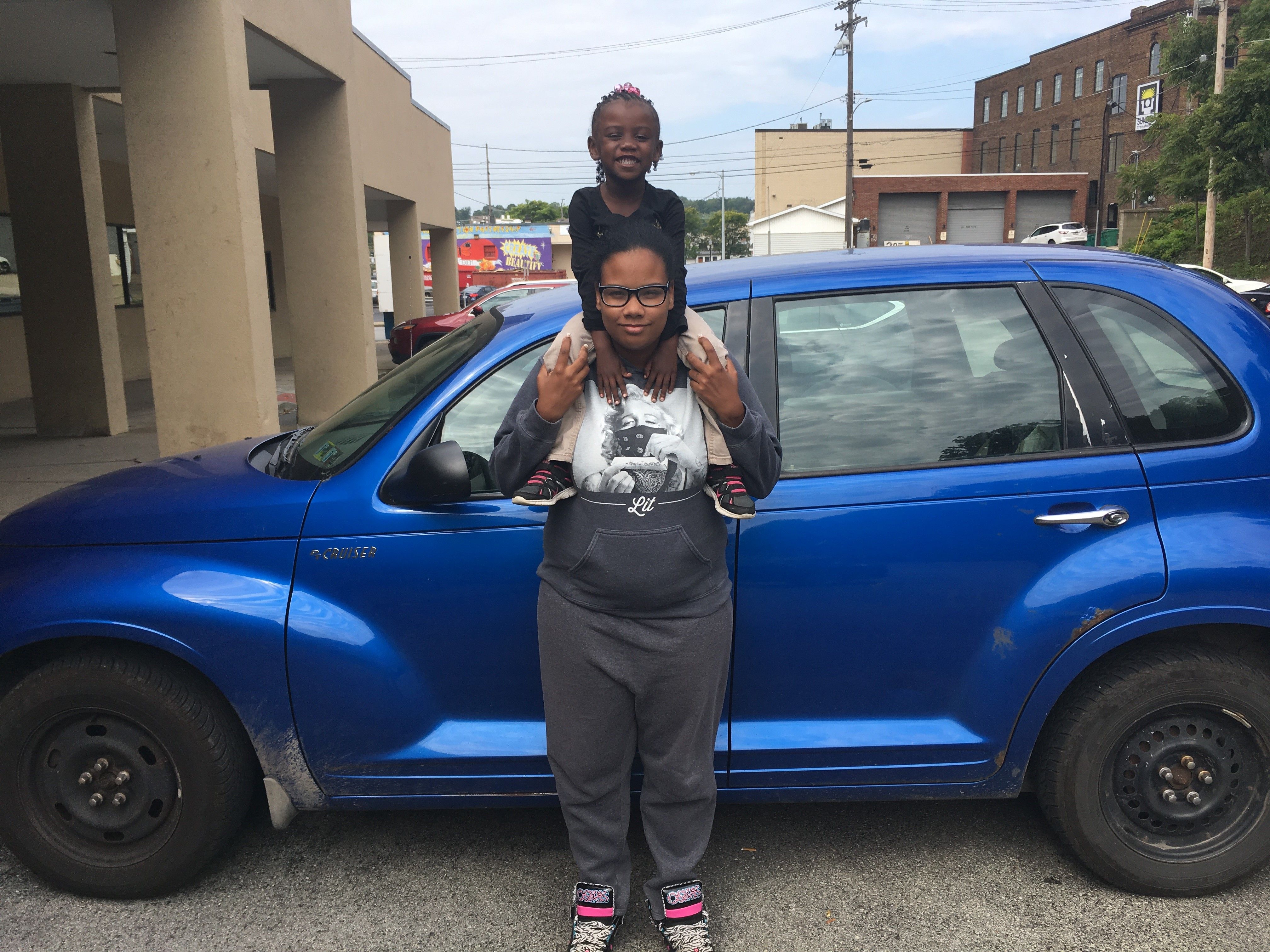 At fifteen, in 2009, Breanna Marie Matthews had her first daughter, Kandis. Breanna lived with her mother and another gentleman in the house. With household issues being a concern for her daughter's welfare, Breanna's cousin was able to establish guardianship for Breanna's daughter.
In 2011, Breanna continued to live with her mother and started to have difficulties at school. She was transferred in May 2012 to the Keystone Adolescent Center in Greenville, PA. She lived on campus through November 2012, during her senior year of high school. Breanna attributes many of her successes to the teachers at Keystone, for their one-on-one mentorship and compassion. Breanna graduated the following spring, and she had her second daughter, Kylynn, in December 2012.
Breanna, 23 years old at the time, went to CAPMC in May of 2017. She was living with her four-year-old child's great grandmother. Her daughter's father, mentally unstable, could not be asked to provide any support.
One of Breanna's to priorities was to obtain a driver's license. She approached the local County Assistance Office (CAO) knowing that CAPMC had previously helped her daughter's aunt obtain her driver's license.
Breanna worked diligently to obtain her driver's license, and then worked hard to utilize every opportunity available to gain experience and assistance toward achieving additional goals. Throughout her time in the CAPMC classroom, Breanna had proven exceptionally capable at absorbing difficult material – math, budgeting, DMV requirements, and explaining them in her own words so others could understand. Her Work Ready caseworker could see that Breanna was an asset to other participants.
After obtaining her drivers' license, Breanna was having a difficult time obtaining a car, so she began a Paid Work Experience (PWE) at CAPMC so that she could continue to receive assistance and gain valuable experience in the office. Breanna began her PWE on July 10, 2017. During her time in PWE, Breanna tutored other clients and assisted caseworkers and the Family Services Manager with organization and design projects. After just two weeks in PWE, Breanna asked for more creative tasks, and she used part of her remaining weeks to put together a presentation outlining her experiences, challenges, and advice to other clients regarding her efforts at CAPMC. Breanna presented to the classroom and CAPMC staff on August 17, 2017 and completed her PWE the following day.
Breanna credits her daughter's great-grandmother with giving her the encouragement she needed to attend and follow through with the CAPMC program. Breanna's other major inspirations, and perhaps her most important, are her two daughters. Breanna had grown tired of relying on others to ensure her children were in good health, and after she was unable to find transportation to obtain medical care for her youngest daughter, she decided she needed to gain self-sufficiency, which she defines as "being able to do things by yourself."
She credits CAPMC's former Family Services Manager, Emily Rowe, with "making the days go by faster" through her positive attitude. She also recognizes her caseworkers, crediting Reenie Whiteside with being "a good listener and making me laugh," and Shaun Reitman, with "getting on my nerves, both good and bad, pushing me to get out of here."
Breanna is extremely smart, resilient, and capable. She says that CAPMC made things easier for her and her family – she now has her driver's license and a car. She says, "it feels good, and I'm happy CAPMC helped me."