Abigail and Edward Dennis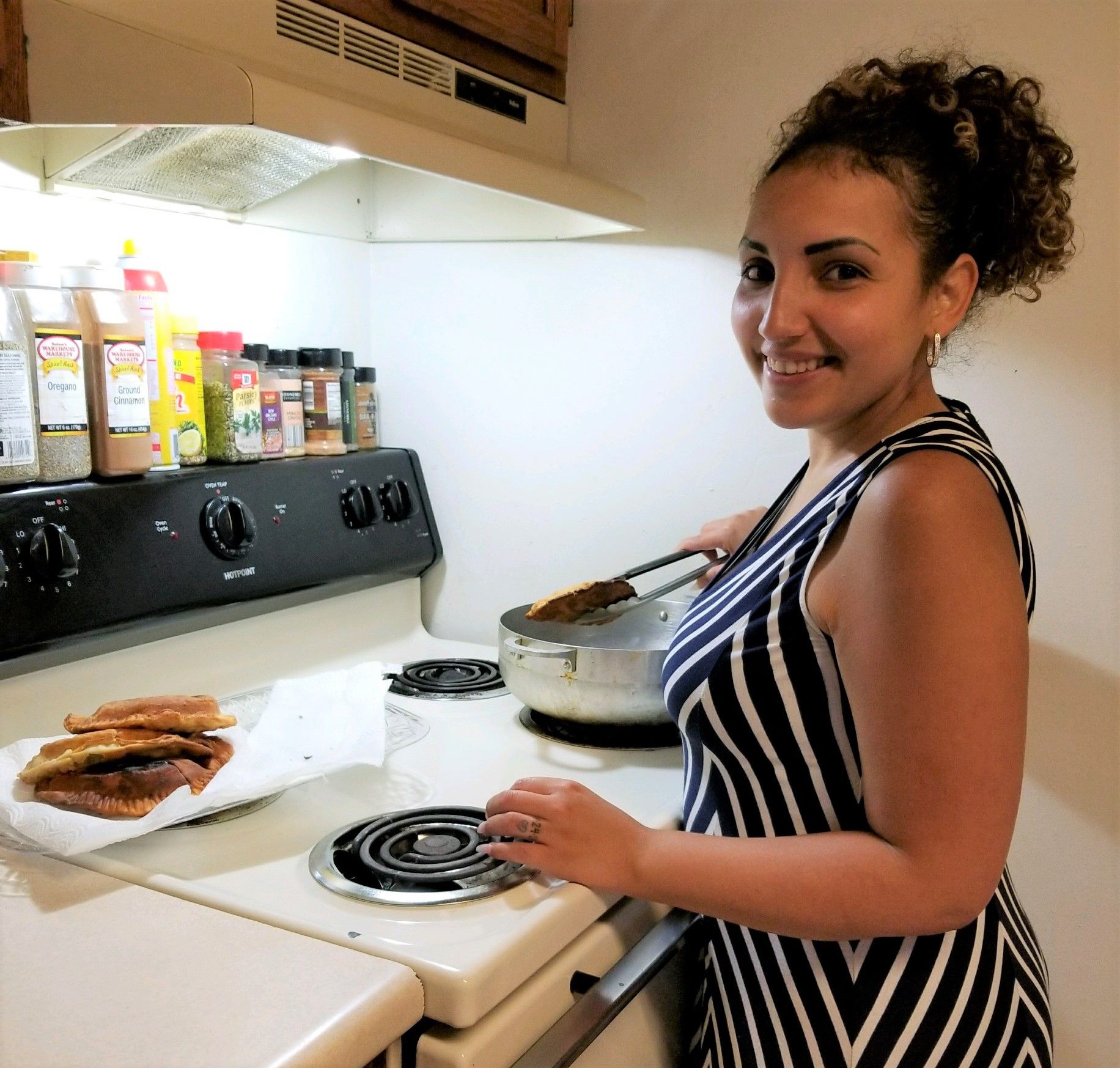 Abigail and Edward Dennis blended their families in April 2011. They each brought a child from a previous relationship to their new marriage, and, later, had a child together. They were "working poor," but determined to "get ahead" for their kids. Abbie was a receptionist (making a little above minimum wage), and Eddie worked at a warehouse and was studying for a Commercial Driver's License (CDL). They were also both in school, Eddie in GED classes and Abbie at the community college. Life was challenging, but they were doing OK.
Then disaster struck. Eddie injured his back in a forklift accident and could no longer work. Soon after, Abbie's job cut back her hours. Money started running out quickly. They both dropped out of school. Their house needed repairs, and the landlord would not make them. They stopped paying rent and were taken to court and evicted. Abbie had been homeless before and was desperate to find a place for her family, but none of their friends or relatives could help.
She found the Sixth Street Shelter's Turner Street Apartments Transitional Housing Program online. Turner Street is an intensive 18-24-month transitional housing and educational/vocational program that helps homeless families achieve their educational goals, become more self-sufficient, and improve their situation though case management, financial assistance, and other services. Kristine Blasco, then caseworker for the program and now the Sixth Street Shelter's director, met with the family and was impressed by their fortitude and unwavering desire to succeed.
Abbie and Eddie moved into the Sixth Street Shelter while they waited for a spot at Turner Street. They saved 50% of their income, attended parenting class, worked with their caseworker, and were connected to mainstream resources (including SNAP). Both Abbie and Eddie went back to school. They moved into Turner Street before Thanksgiving, where they were able to celebrate, cozy in their own apartment. But the challenges weren't over. City life is not for everyone. It's busy and fast-paced, and public transportation is a waiting game. Weekly meetings and having to get satisfactory grades were tough on Abbie as she attended school full-time and worked part-time. Eddie was having trouble getting back into the routine of working and was suffering from depression. Through it all, they worked persistently with the help of their caseworker toward self-sufficiency. They still had bills, but now their rent was subsidized through Section 8. They were referred to OnTrack (a PPL program administered by CACLV that helps low-income households pay their utility bills). Abbie, an extreme "couponer," used coupons to help keep her family on budget. She even taught her caseworker a few tricks. "I was awed by Abbie's diligence and her determination to save money for her family," says Kristine Blasco.
Abbie and Eddie graduated from Turner Street with a housing voucher in June 2016 and moved to a little town outside of the city. Abbie completed her Associate's degree, and Eddie earned his GED. Being successful made him more confident, and he accepted a job at ULine, making a living wage. Eddie is back at school for his CDL. Abbie was promoted at work, receiving a large pay increase and more responsibility. They both have "incomed out" of their benefits and housing voucher. They are proud of themselves. Abbie is paying off her student loans more quickly than required. They each have a car. They plan a date night and family fun nights once a month. They started exercising and eating right, with a great payoff because they lost a combined 120 pounds. They both took a course for improving their credit and want to purchase their own home within three years. They also plan to continue to climb the ladder of success at work. On a recent home visit, their caseworker says she was in awe of what they have accomplished. Abbie says, "The Sixth Street Shelter and the Turner Street Apartments helped my family tremendously when we thought we hit rock bottom. They were there to assist us in getting back on our feet. They helped us gain the knowledge and build the skills necessary to overcome the many obstacles we faced. They say that one of the greatest feelings in the world is to be self-sufficient. We couldn't agree more!"