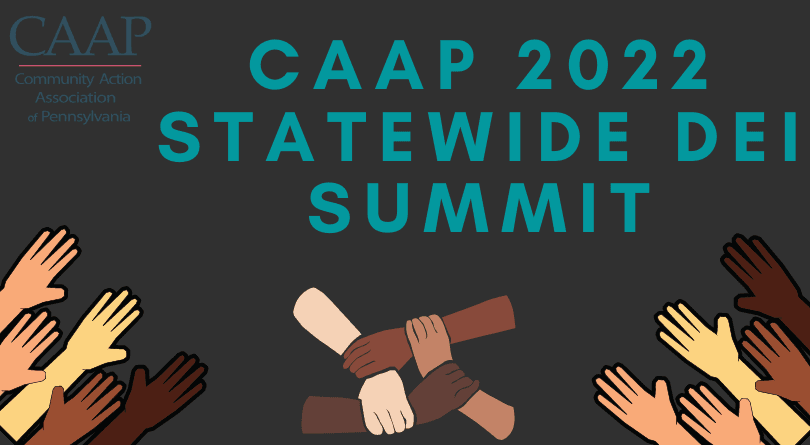 February 15th and 16th, from 1 - 4 PM on both days.
DEI practitioners, enthusiasts, and leaders from across Pennsylvania will convene in a robust conversation about how to deepen the impact of DEI practices across the state. The summit goal is to increase the equity of programs and services for people living in Pennsylvania.
Everyone inside and outside of Community Action is welcome to attend all, or one afternoon, of the two-day DEI Summit.
CAAP is happy to partner with the Pennsylvania Chapter of the American Planning Association Central Section to offer AICP-certified Planners CM credits for the event. Currently, 5.5 CM credits are pending, including the DEI CM credit.