Celebrating those that have made an outstanding contribution to service for low-income families and communities in Pennsylvania.
Outstanding Advocacy Award - PathStone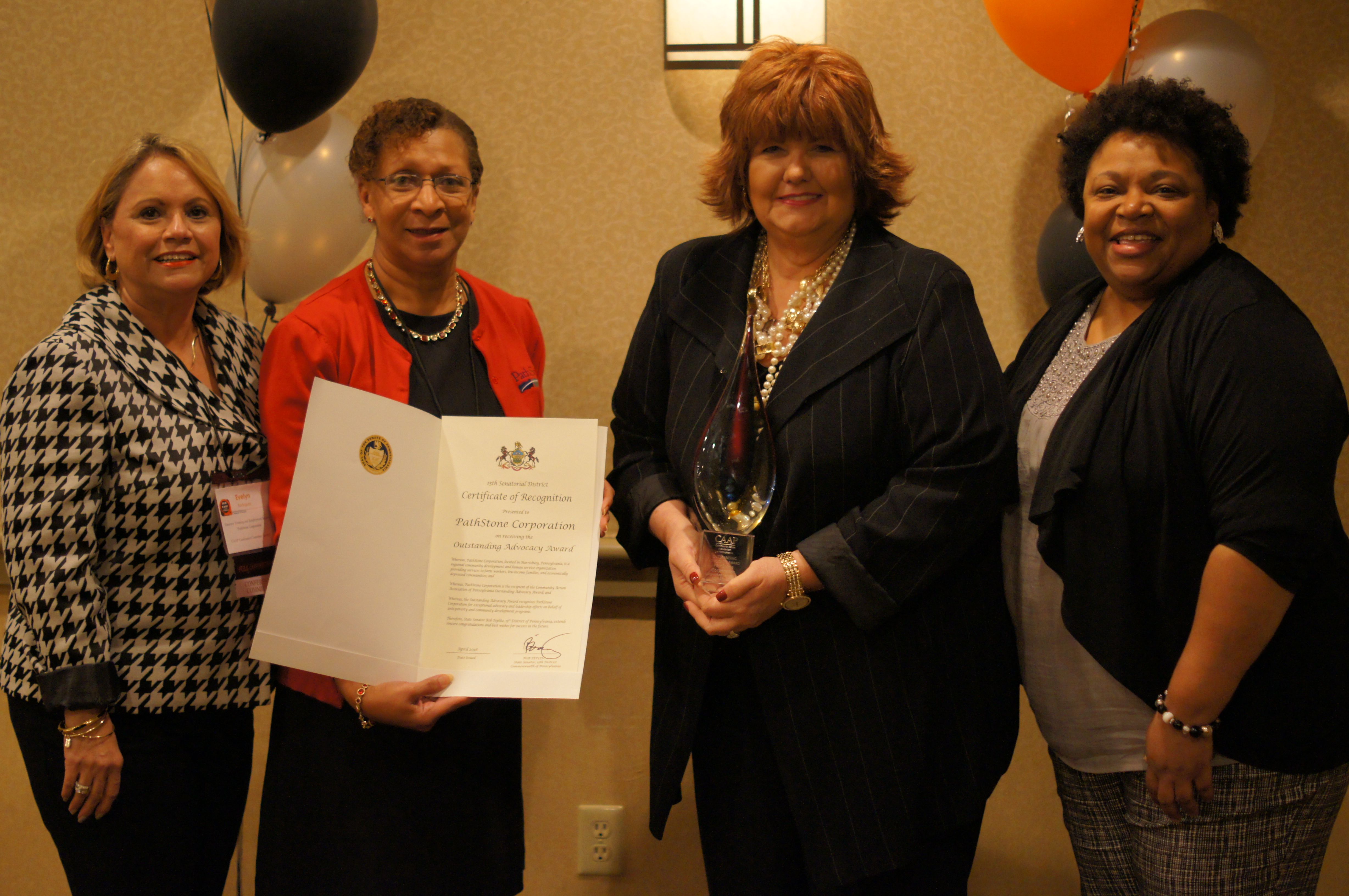 This award recognizes PathStone for exceptional advocacy and leadership efforts on behalf of anti-poverty and community development programs. PathStone's advocacy efforts directly impact policy, regulation, and legislative agendas that complement Community Action's mission and goals.
Organized in 1969, PathStone Corporation is a private not-for-profit Community Development Corporation that operates in seven states plus the Commonwealth of Puerto Rico and provides training and employment services for disadvantaged migrants, seasonal farmworkers, and low-income rural communities. They provide services in 24 Pennsylvania counties. Over the years, PathStone has made a strong commitment to assist its participants in achieving self-sufficiency. The combination of a strong training and employment base, coupled with a customer-driven service approach, has yielded a foundation of programmatic success. Their services encompass: Workforce Innovation Opportunities Act, National Farmworker Jobs Program, USDOL Pathways Out of Poverty Project, USDOL National Emergency Grant, National Council On Aging subcontractor for USDOL Senior Community Service Employment Program, in-house Food and Nutrition Programs, Health and Safety Programs, Migrant Head Start Programs, Housing and Technical Assistance Programs, Welfare-to-Work Programs, Youth Programs, Adjudicated Youth Programs, Summer Youth Employment Programs, and a statewide referral network.
PathStone's Advocacy Leadership Highlights:
• Created opportunities to integrate diversity of race, ethnicity, gender, sexual orientation, abilities, levels of education, religious beliefs, income levels, and rural/urban locations
• Identified and implemented specific actions which improved race, gender, and human relationships in their place of work, community, and partnerships
• Participated in and organized political and social-action events, conferences, and meetings which educated and encouraged others to eliminate all forms of oppression and racism, to create opportunities for reconciliation of divergent views, and to promote social and economic justice
• Opposed discrimination of any kind against all people and worked to create policies based on mutual respect and justice for all people, especially targeting groups who have historically been denied many human rights and experienced an oppressive life of separation and exclusion
• Promoted inclusive language, educated staff about the customs, history, desires, and problems of other races and cultures, and actively shared that information with friends, colleagues, and community members
• Acted against any form of community and individual violence that injured others and actively worked to create non-violent methods to resolve disputes
• Advocated for laws, resources, and customs which removed barriers for economically and socially disadvantaged people and enhanced their escape from poverty
For the last forty-five years, PathStone has placed its clients in training, educational, and housing activities, all while improving the lives of thousands of families throughout the PathStone network.