Celebrating those that have made an outstanding contribution to service for low-income families and communities in Pennsylvania.
Innovative Program of the Year - Community Action Southwest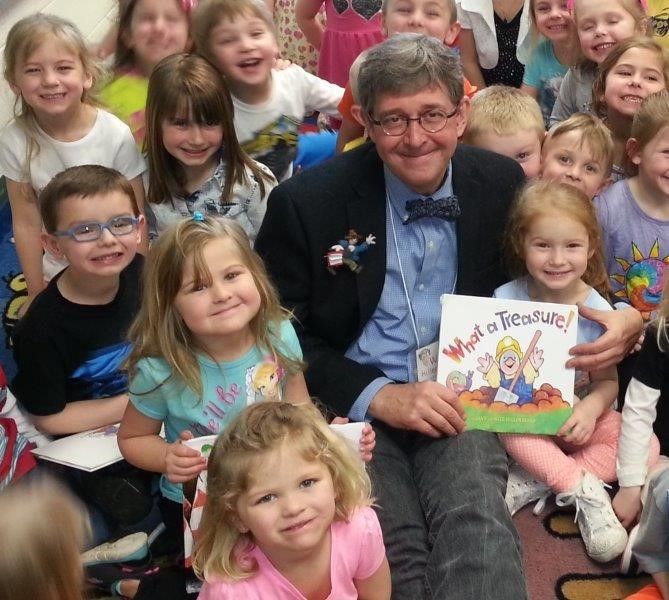 Community Action Southwest (CAS) and the Jefferson-Morgan School District (JM), located in Greene County, have developed a strong working relationship. More than 66% of the children under the age of 5 years in the JM School District area are economically at risk. The district's academic score is 61.6% with roughly 35% of children below proficiency in reading and 25% in math.
CAS and the school district are jointly committed to addressing the achievement gap of low-income students in the district. CAS recognized that in order for parents to develop job skills, prepare for post-secondary education, and help their children gain technological skills, that parents needed to possess these skills themselves. Greene County is very rural, so providing centralized services is challenging. By sharing key resources, such as a computer lab located in JM School District, a locally developed computer skills curriculum, and the expertise of CAS Information & Technology staff, a Basic Computer Skills class was offered to parents in March 2014. All 22 seats were filled. Building on this small success, CAS developed further initiatives for providing family supports, parent engagement, and further strengthening their relationship with Jefferson Morgan School District.
CAS and JM, with the collaboration of Cornerstone Care, a non-profit network of Federally Qualified Community Health Centers (FQHC), applied for and were awarded one of twelve grants state-wide through the first offering of Community Innovation Zone funding in PA.
Project Highlights Include:
• Created a work group made up of parents, district personnel, members of the early childhood community, and other key stakeholders in the community
• Spent one-day visiting ECE programs in the community
• Created one day events to provide transition activities and events for each grade level
• Created videos about going to Pre-K, kindergarten, 1st grade, 2nd grade, and 3rd grade for families and the school's website to help with the transition at each age and grade level
• Created a "Welcome to JM" kit: JM T-Shirt, video, backpack, and school supplies for new students
• Purchased iPads and Smart Boards for the classrooms
• Provided family nights at the elementary school two times per year
• Provided three after school thematic parent workshops
• Provided opportunities for joint trainings and professional development for JM Elementary teachers and ECE professionals
• Provided parent trainings on wellness topics in collaboration with Cornerstone Care
• Provided an on-site caseworker at the JM Elementary School
The programming and strategies implemented have resulted in an increase in parent engagement, improved school readiness for children at risk of educational failure, smoother transitions to kindergarten, and families working towards self-sufficiency.