Celebrating those that have made an outstanding contribution to service for low-income families and communities in Pennsylvania.
Community Engagement Award - Community Action Southwest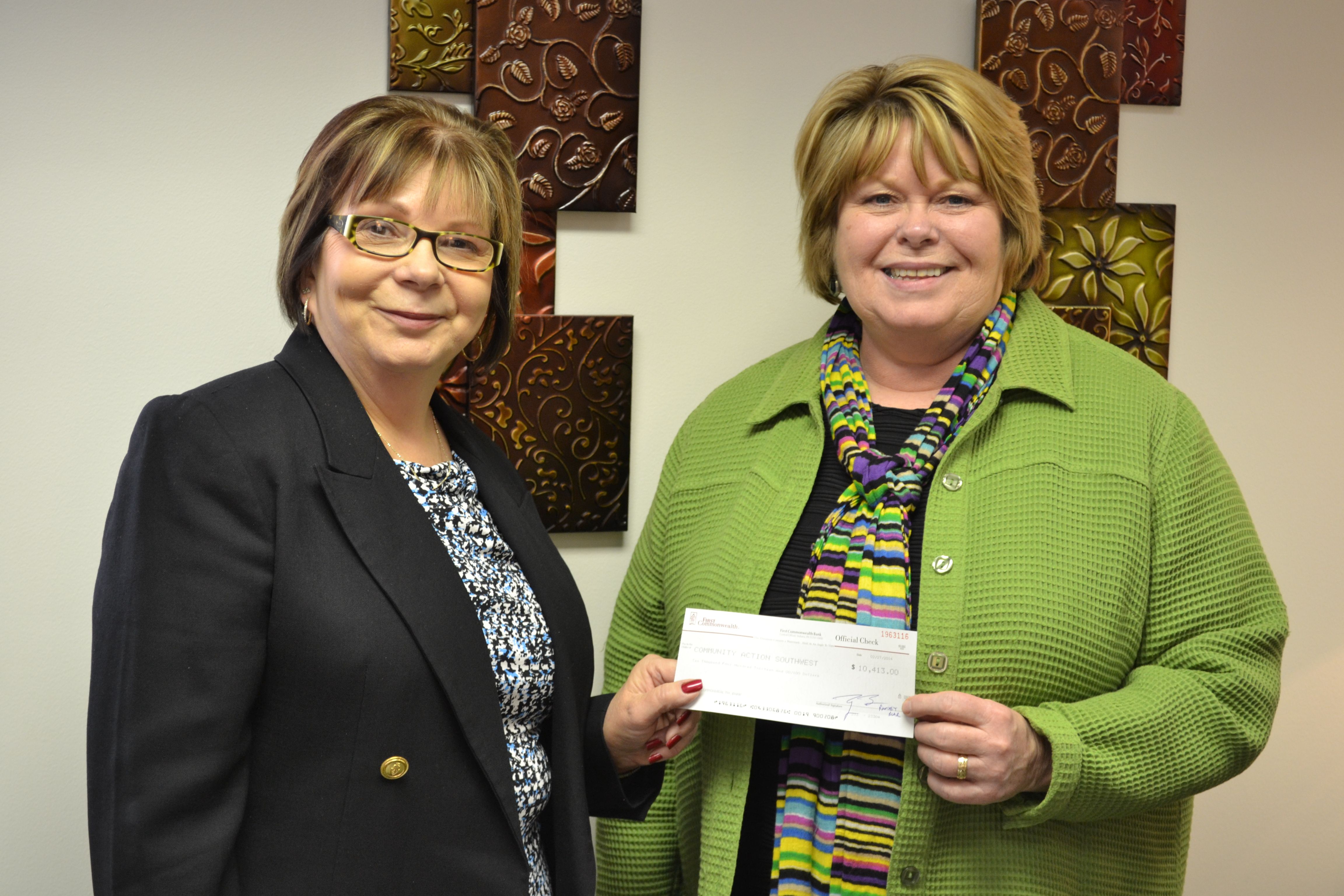 In a recent needs assessment, Community Action Southwest (CAS) discovered that low-income families and individuals lack positive banking relationships, financial literacy skills, and the capacity to save money and acquire assets in order to escape poverty. In fact, more than 60% of those CAS serves do not have a banking relationship. Many clients of CAS do not have checking or savings accounts. Often times, if their clients have established credit, the credit rating is poor. More than half of those living in their service area are considered to be cost burdened with regard to housing (paying more than 30% of their income on housing related costs). CAS recognized that their constituency cannot advance beyond poverty without having the ability, opportunity, inclination, and capacity to acquire assets.
Achieving self-sufficiency requires the ability to make money, save money, increase skills and earnings, and acquire assets. To address these needs, CAS partnered with 9 local financial institutions. They shared the challenges their constituency experiences with regard to saving money. CAS then presented a roadmap highlighting a new initiative to help their clients succeed financially with the help of local financial institutions. CAS wrote and received a 5 year grant in 2012 called "Assets for Independence" which provides a $2 to $1 matched savings program for their clients with earned income and a desire to purchase a home, capitalize a small business, or transition to post-secondary education.
Financial institutions have a Community Reinvestment Act requirement to serve their constituency in a meaningful way, even though clients of CAS do not represent customers with whom banks are anxious to work. CAS had to convince their local financial institutions to open matched savings accounts. CAS reminded these financial institutions that the return on investment was attractive since their clients were likely to purchase a home and would likely borrow from the bank with whom they have a relationship. Additionally, CAS's clients were likely to need financing for their education and would borrow from a familiar bank. Nine banks agreed to provide a financial commitment between $10,000 and $50,000 to match the federal award of $200,000 dollar for dollar.
The program outcomes as of April 21, 2016 were:
• 27 people have graduated from the program: 15 home purchases, 8 post-secondary education transitions, 4 small businesses created
• Those 27 graduates saved a combined $48,772 and received $2 for $1 match = $97,554
• There are 53 active savers in the program: 23 saving for home purchases, 23 saving to transition to post-secondary education, 7 saving for small businesses