Celebrating those that have made an outstanding contribution to service for low-income families and communities in Pennsylvania.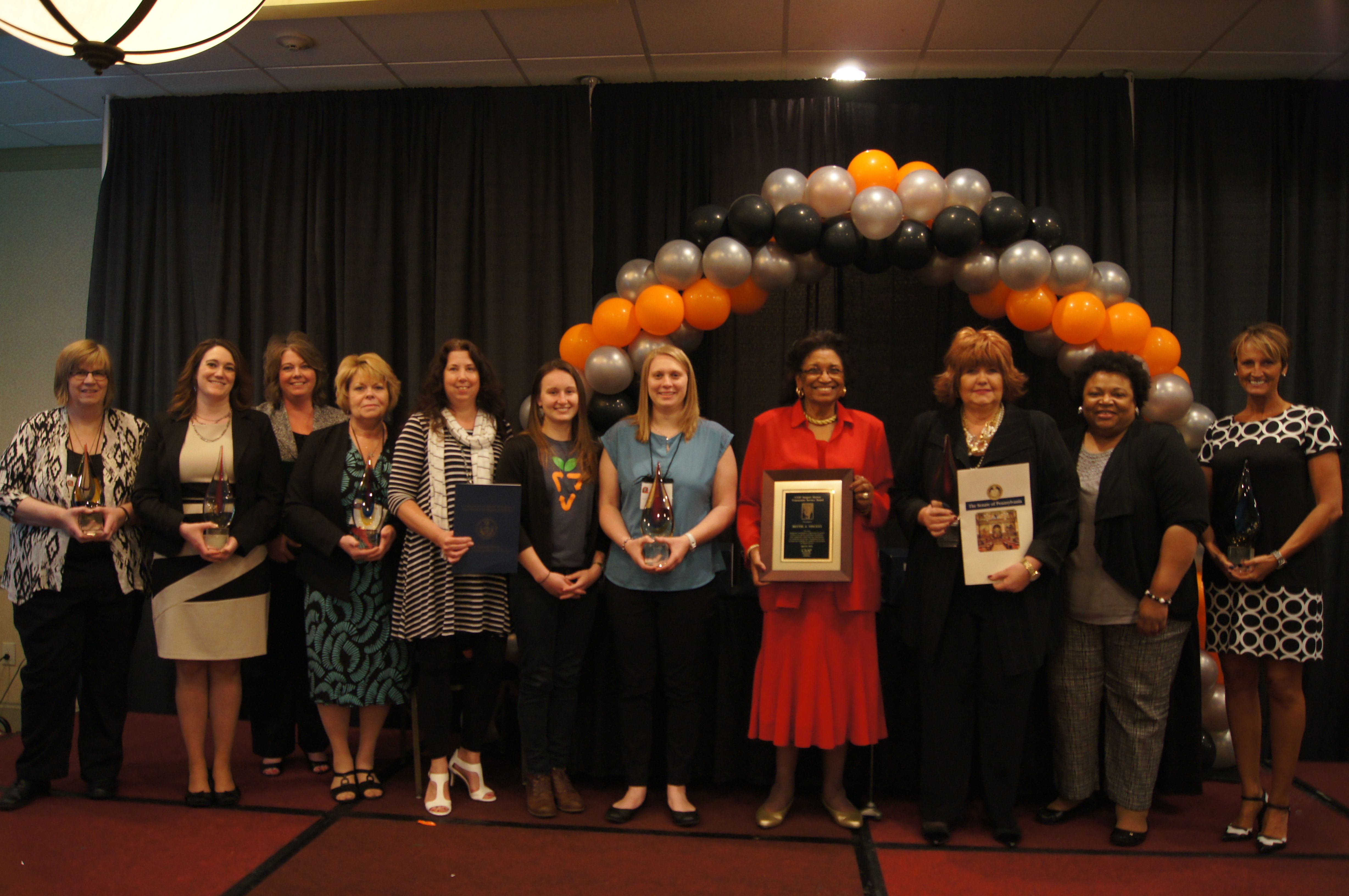 This year's Distinguished Service Awards took place in conjunction with CAAP's Annual Conference on April 21, 2016 in Harrisburg, PA. CAAP takes great pride in the achievements of all of our member agencies, their staff, volunteers, community partners, and leaders. The contributions made by Pennsylvania's Community Action Agencies, as they solve a variety of community problems and address the needs of low-income Pennsylvanians, are treasured. Some individuals and programs, however, go above and beyond the call of duty. They make the road just a little easier for the rest of us and encourage all of us to even greater accomplishments.
The CAAP Distinguished Service Awards Program began in 2012 with the establishment of the Sargent Shriver Community Service Award. CAAP members are encouraged to nominate individuals, programs, and organizations that enhance the lives of families and their local communities through active involvement, innovation, leadership, or advocacy, as well as personal and organizational generosity. The goal of the CAAP Distinguished Service Awards Program is to honor persons and organizations for outstanding performance.
Award Categories
Sargent Shriver Community Service Award
Outstanding Advocacy Award
Innovative Program of the Year
Staff Member of the Year
Community Engagement Award (NEW!)
2016 Award Recipients
Click on each award winner's name (written in green) to read their Distinguished Service Award overview.
Award Category Descriptions
Sargent Shriver Community Service Award

This is the highest award offered. Typically, this individual has many years of service with both the Community Action Agency and within his/her community. Named after Sargent Shriver, the award honors an individual who represents all of the qualities Sargent Shriver demonstrated as a champion of many social programs and organizations, including Community Action. The award demonstrates appreciation for that person's hard work and dedication to community service.

Outstanding Advocacy Award

This award recognizes an individual or organization for exceptional advocacy and leadership efforts on behalf of anti-poverty and community development programs. Advocacy efforts directly impact policy, regulation, or legislative agendas that complement the Community Action Agency's mission and goals.

Staff Member of the Year

This award recognizes an individual who has exhibited consistent professional excellence, thereby enhancing his or her Community Action Agency's ability to provide exceptional service to staff, clients, and local communities.

Innovative Program of the Year

This award recognizes a CAAP agency whose newly developed program and/or service significantly impacted the quality of life for clients served in an innovative and meaningful way.

Community Engagement Award

Community engagement is the process of a Community Action Agency acting as a catalyst, gathering community leaders to resolve an issue that is negatively impacting the clients an agency serves, a low income neighborhood in the agency's service area, or specific groups of people within the community. This award recognizes CAAP agencies whose community engagement initiative successfully improved their community, improved the conditions for low-income families, and/or strengthened the agency's relationships with its community partners and leaders.