Member Agencies Resources, News And Information
This section is a compilation of resources, current events, news and information dedicated to the staff of our member agencies.  Don't see what you are looking for?  We can add it.  Contact Charlotte Leckow and let us know what else you would like to see on this resource page.
View the CAAP Update Newsletters.
View the CAAP Agency Spotlights Newsletters.
Visit the CAAP Education Tracks Webinars and Registration page.
---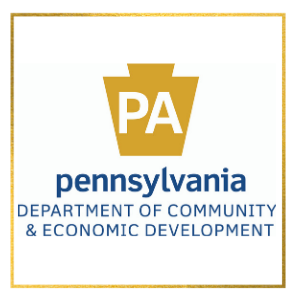 Department Of Community & Economic Development (DCED)
News and Information from the DCED.  Submit or request Information to be posted here by contacting Charlotte.
Covid-10 Resources For Businesses, Communities And Local Governments
The COVID-19 pandemic has been an unprecedented event that has impacted every part of the globe. All Pennsylvanians – businesses, communities, neighbors – have been affected and the Commonwealth has responded aggressively to the spread of COVID-19.  Popular resources include:
---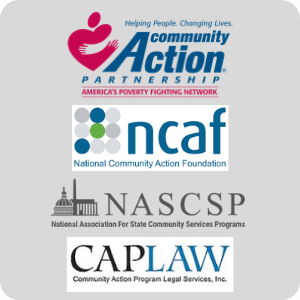 National Partners News Corner
News and Information as shared by our Community Action national partners. Submit or request information to be posted here by contacting Charlotte. For partner events, view the "Attend An Event" section below.  
Community Action Partnership Conversation on COVID-19 March 2021 Webinar Recording
Dr. Bechara Choucair, White House Vaccinations Coordinator and our national partners, David Bradley, Allison Ma'luf, Denise Harlow, and Maribeth Schneber-Rhemrev provided updates on current efforts, tools and resources for vaccination efforts, and for their responses to your questions.  Webinar Recording Passcode:  P8ZL4g2=
CAPLAW Sample Remote Work Policy
View CAPLAW's work policy guidelines for remote workers.  Visit CAPLAW's website for additional resources, including an on-demand set of free weekly webinars addressing key HR and tax issues faced by CAA's during the Covid-19 pandemic.  The Reality Reset series is on employer operations in a Pandemic and beyond, such as:
Making Remote Work Work: Policies and Pitfalls
Working Remotely or Remotely Working? Promoting Employee Productivity in a Pandemic
Home Sweet Office: Promoting a Safe and Well-Functioning Hybrid Workplace
Tax and Accounting Compliance from a (Social) Distance
A Shot in the Arm or a Shot in the Foot? How to Think About Employee Vaccination Policies
NCAP Guidance & Resources For Managing Covid-19
Guidance & Resources For Managing Coronavirus Risks offers a statement and a comprehensive list of resources in response to the Covid-19 pandemic and how Community Action is responding and supporting our communities nationwide.
---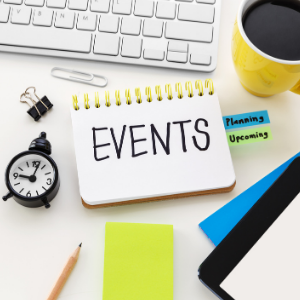 Attend An Event
Events that are happening in, and around, Community Action.  Submit or request information on an event by contacting Charlotte.
National Community Action Partnership (NCAP)
The Equity Summit is April 20-21, 2021 with Pre-Summit Healing Circles on April 19th.
The Summit theme is "Centering in Truth, Activating Community Healing & Resiliency".  NCAP deeply believes that "othering", particularly racism, rests at the nucleus of poverty in America. They also believe that equitable opportunities can only be built and sustained by centering ourselves in this truth. To that end, the Equity Summit will showcase voices and expressions that activate healing and resiliency in local communities. Encourage community partners to register and attend, as all are welcome.  Learn more and register.
National Community Action Partnership (NCAP)
Save the date for the Hybrid Annual Convention on September 1-3rd with Pre-Convention Training on August 30-31st.
Save the dates to join NCAP in Boston, MA or virtually for valuable training, legislative information, timely program updates, and unparalleled networking! Learn more.
National Association For State Community Services Programs (NASCSP)
2021 NASCSP Annual Training Conference on September 20 - 24
Look for more information to be shared on the NASCSP website.
National Community Action Foundation (NCAF)
September 2021 NCAF Conference
Monday, Sept. 27 | 3:00pm-5:00pm ET; Tuesday, Sept. 28 | 3:00pm-5:00pm ET; Monday, Oct. 4 | 3:00pm-5:00pm ET; Fly-In Day | Tuesday, Oct. 5th:  Save the date for NCAF's Conference.  More details will be made available by going to the NCAF website.
---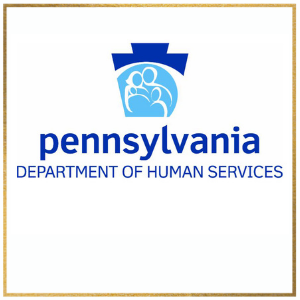 Pennsylvania Department of Human Services (P-DHS)
Submit or request information to be posted here by contacting Charlotte.
PA Law Provides Free IDs To The Homeless
The Pennsylvania Department of Transportation (PennDOT) and the Pennsylvania Department of Human Services (DHS) said that Pennsylvanians experiencing homelessness are now able to obtain a free initial photo ID or renewal a photo ID as a result of Act 131 of 2020, which Governor Tom Wolf signed into law in late 2020.
DHS 18-Page Racial Equity Report
The full DHS report is focused on health equity, economic justice, early childhood education, child welfare and juvenile justice.  PA Secretary, Teresa Miller said everyone should be aware of the history of systemic racism, as well as some concerning statistics in our state.  Read more in The Times article about how DHS will play a vital role in countering systemic racism, the statistics, as well as access to the full report.
Resource Information & Services Enterprise (RISE PA)
With the COVID-19 pandemic emphasizing the urgent need for an easily accessible, person-centric system to assist the public in locating resources, RISE PA aims to effectively connect people with critical services such as food, housing, transportation, child care, and employment programs, as well as many other needed critical services and forms of assistance. This tool will supplement in-person interactions between social services organizations and clients and help ease access to services and supports beyond normal business hours. 
PA Vaccination Plan Revisions for Covid-19
Explore their site to learn more about what you can do to protect yourself, your family, business, neighbors, and community from COVID-19, also known as SARS-CoV-2. The link will help you stay up to date on the changes to the ongoing plan, find testing and vaccination sites in the state.
---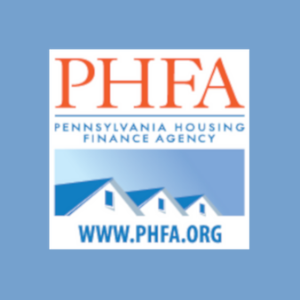 Pennsylvania Housing Finance Agency (PHFA)
Submit or request information to be posted here by contacting Charlotte.
Keystone Forgivable In Ten Years Loan Program (K-FIT)
The "K-FIT" LOAN assists homebuyers with down payments and closing costs.  It's a forgivable second loan with 10% forgiven every year for 10 years and includes homebuyer education counseling - in person or remotely.  Requires a minimum FICA score.
Homeowners Purchase Assistance Grant
$500 GRANT is called the Homeowners Purchase Assistance Grant and can be used for down payment And closing costs.  It does not need to be repaid and is for loans locked on or after 3/15/2021.
Rent Relief Program Results for Pennsylvania (RRP)
Results for the CARES RRP have been published by the PA Housing Finance Agency and are now available on the PHFA website.  You may link to the results through the January 2021 e-newsletter, which provides other data and information on the Rent Relief Program, Pandemic Mortgage Assistance Program and the Rent Relief Application Questions.
---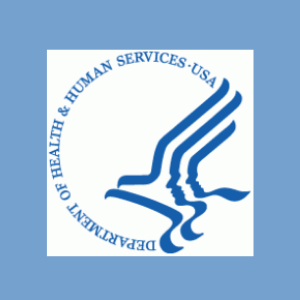 U.S. Department of Health & Human Services (HHS)
HHS Poverty Guidelines
On behalf of the U.S. Department (HHS), the Office of the Assistant Secretary for Planning and Evaluation has prepared poverty guidelines.  Poverty Guidelines from U.S Department of HHS that took effect 1/13/21.
---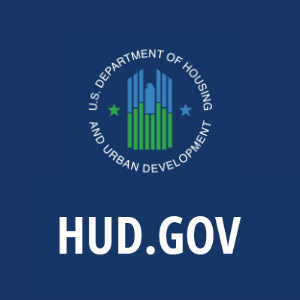 U.S. Department of Housing and Urban Development (HUD)
Submit or request information to be posted here by contacting Charlotte.
Older Adults Home Modification Grant Program (Home Mod Program)
The Older Adults Home Modification Grant Program (Home Mod Program) helps grantees provide adaptive home adjustments through maintenance and repair projects on the primary residence of eligible, low-income senior homeowners who are at least 62 years old.  At least half of the funds will be awarded to grantees that serve communities with substantial rural populations.  Deadline May 4, 2021.  Please send your questions about this Notice of Funding opportunity to Yolanda Brown at HUD.  Apply now.  
These three year-grants are expected to demonstrate that providing client focused, low-cost interventions in homes of older adults is both feasible and beneficial.  Eligible applicants include experienced nonprofit organizations, states and local governments, public housing authorities that have at least 3 years of experience in providing services to elderly persons; also nonprofit organizations are Internal Revenue Service recognized 501(c)(3) organizations.  Register for the informational webinar on April 14th at 1 pm EDT.
---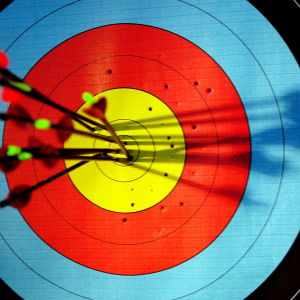 Other Points Of Interest
If we see something interesting, we will post it here.  Send suggestions of other things to post here to Charlotte.
Neighborly Software for processing Rent Relief Programs (RRP)
Buck's County Opportunity Council began using Neighborly to process the nearly $19 million in funds they received for rent relief (2019-20 impact report).  Contact Neighborly or reach out to BCOC's Erin Lukoss (CEO/Executive Director) for guidance and assistance.
VirtualCAP RoundUP
This unique Community Action network resource publishes monthly and starts off each month with a special Focus Topic, followed by short articles on Successful CAA Funding Initiatives, Innovative CAA Programs, Community Action News and more.  Links are included for source material and useful resources.  Request assistance with usernames and passwords or to sign up for the newsletter.  Thank you to DCED for providing each CAA in Pennsylvania with a subscription to RoundUP. 
---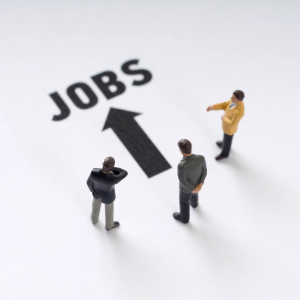 Career Opportunities
Learn about job openings in Community Action and Community Action Agencies.
---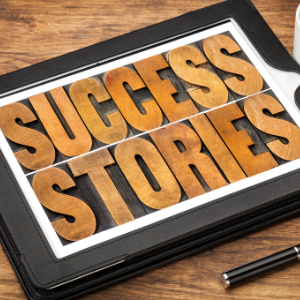 Agency Spotlights Newsletter
Agencies may submit a success story on your client, partnership or agency to Charlotte.
---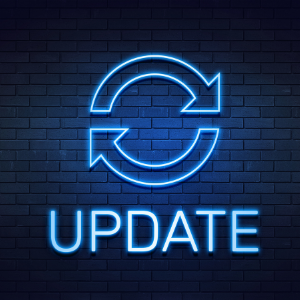 CAAP Update Newsletter
View the monthly CAAP Update newsletters that include events, resources, news and information surrounding Community Action in Pennsylvania.
---