Here's a fantastic way for your company to positively impact Pennsylvania's local communities!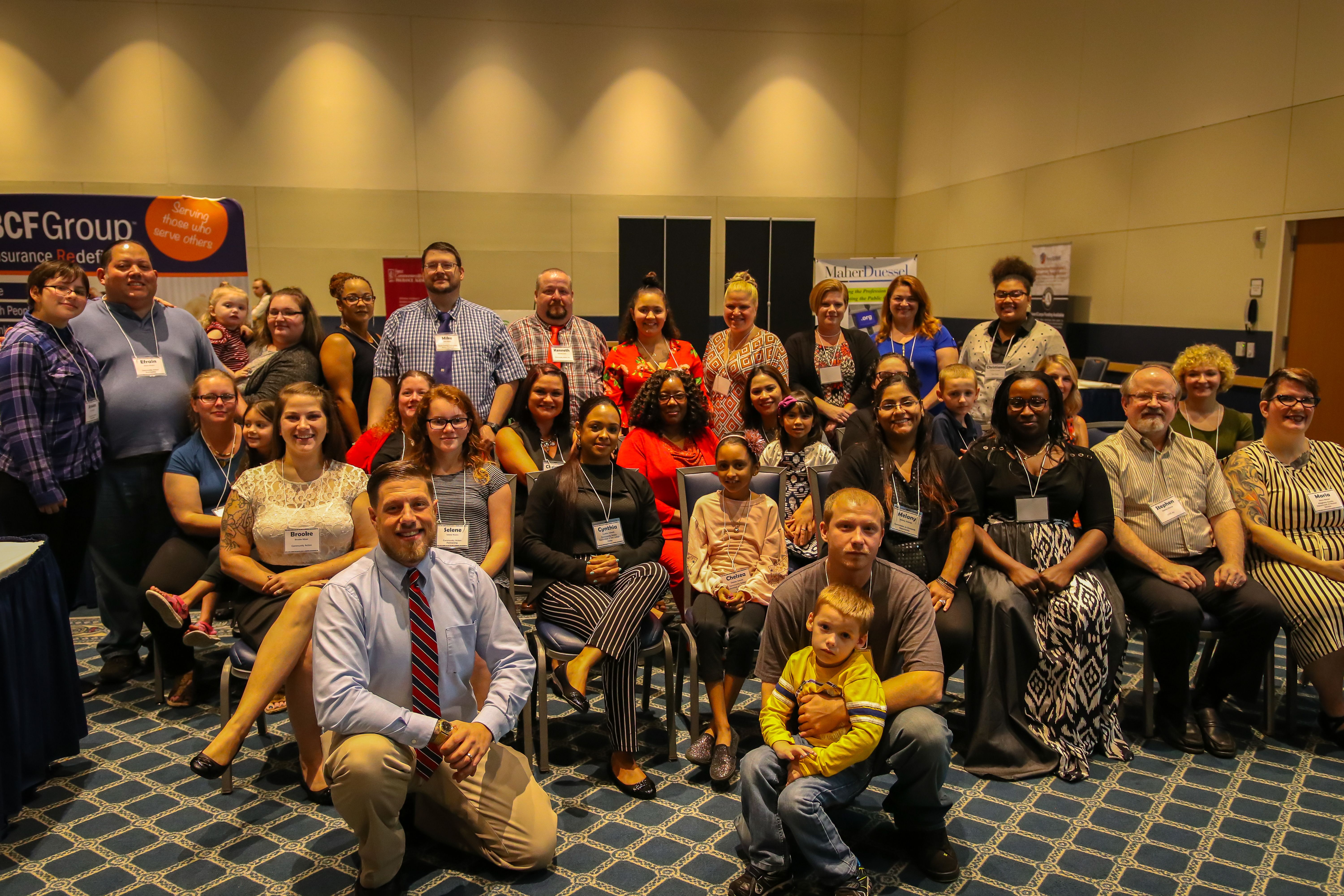 Why Join?
If you are a vendor whose company mission is to positively impact Pennsylvania's local communities, consider joining the Community Action Association of Pennsylvania as an Affiliate Member. Not only will you demonstrate your support for Community Action's mission to help individuals and families reach and maintain financial self-sufficiency, but you will also have the opportunity to personally connect with CAAP's 42 Community Action Agency members.
2018 PA Community Action Service Highlights
PA Community Action served 427,292 people with low incomes who were living in 198,903 families.
PA Community Action Agencies served 34,358 people who lacked health care, 40,781 people who reported having a disability, 57,592 senior citizens, 116,799 children living in poverty and 5,065 Veteran through:

Job training and placement
Housing counseling and foreclosure abatement
Neighborhood revitalization
Achieving complete financial self-sufficiency
Emergency service support
Nutrition programs
Assistance gaining access to health care
Advocacy for low-income families
PA Community Action Agency funds improved the lives of Pennsylvanians with low incomes:

2 CAAs in Pennsylvania also operate the Low Income Home Energy Assistance Program (LIHEAP).
23 CAAs in Pennsylvania also operate the Weatherization Assistance Program (WAP).
17 CAAs in Pennsylvania also operate a Head Start Program.
Affiliate Membership Benefits
Affiliate Members enjoy the following benefits:
An updated directory of CAAP's Community Action Agencies and the CEO contact information at each agency
A personal email from CAAP's Chief Executive Officer to our members introducing them to your organization
Your company will be prominently listed on the CAAP's website as an Affiliate Member and CAAP will link our website visitors to your company's website (check out the footer below as an example of what appears on every page of CAAP's website).
Your company will receive the following benefits at CAAP's 2019 Annual Conference:
Complimentary exhibit table
Two complimentary conference registrations
Opportunity to open the CAAP Self-Sufficiency Awards or introduce a keynote speaker
A printed ad in CAAP's Self-Sufficiency Awards program
Opportunity to facilitate conversations during breakfast, morning keynote session, lunch, and evening reception
List of all conference participants
Online Exposure—name, logo and website link on conference website, social media, and emails
Recognition in conference printed materials 
New Affiliate Member Benefits for 2019!
CAAP's 2019 Annual Community Action Symposium
Your company will receive the following benefits at CAAP's 2019 Annual Community Action Symposium:
Complimentary exhibit table
Two complimentary symposium registrations
List of all conference participants
The 2019 Community Action Symposium will occur May 7, 8, and 9, 2019 at the Sheraton Harrisburg Hershey Hotel: 4650 Lindle Rd, Harrisburg, PA 17111. Registration and sleeping rooms are free for all PA Community Action Agencies. Only PA Community Action Agencies and CAAP Affiliate Members are permitted to attend. This means that CAAP Affiliate Members will receive exclusive access to PA Community Action Agencies and no other outside vendor will be present at this event. Over the past three years, CAAP has received 100% attendance from all 43 PA Community Action Agencies. On average, each agency sends three people per agency, and due to the nature of the event, participants tend to be the decision makers from each agency. 
LensCAAP Video Production 
In 2020, LensCAAP was officially paused as a program, but members may still contact Dan Leppo for guidance on video production and services.  When LensCAAP is officially relaunched, CAAP will send out an announcement in its' regular newsletters.
LensCAAP HIstory:  In 2019, CAAP started up a new video production company called LensCAAP. LensCAAP empowered mission-driven organizations with creative, purposeful, and affordable video content. LensCAAP provided purposeful video content that will drive a return-on-investment for its customer's video purchase. CAAP members and nonprofit organizations receive a significant price reduction for LensCAAP video production services. LensCAAP's pricing structure reflects what a mission-driven organization can afford without compromising their limited financial resources. For all other for-profit businesses, LensCAAP prices its services equal to industry standards. All CAAP Affiliate Members receive the same reduced pricing that we would normally charge a nonprofit organization. For more information about LensCAAP, contact Dan Leppo at 717-233-1075.
Becoming A Member
Affiliate Membership dues are $5,000 per year.  Renewing Affiliate Members receive a reduced rate of $4,000 per year.
This is a 12-month membership and all Affiliate Members in good standing are encouraged to renew their membership at the end of the 12-month period.
In order to become an Affiliate Member, companies must complete and submit the application form below. After you have submitted your application and payment, CAAP will present your company information at its next Board of Directors meeting for board approval. Once the CAAP Board of Directors have approved the company's Affiliate Membership application, a CAAP staff person will be in touch with next steps.
If you have any questions, feel free to call 717-233-1075, or you can email Dan Leppo.
Affiliate Membership Overview and Application
---
Scrolling down below are CAAP's current Affiliate Members
CAAP is proud of our Affiliate Member, CareProviders Insurance Services. Click on the logo below to learn more about this community focused organization.