2018 Collaborative Conference – Inclusion by Design 2.0: Our Collective Mosaic

Alliance for Nonprofit Resources (ANR), the Community Action Association of Pennsylvania (CAAP), and the Pennsylvania Association of Nonprofit Organizations (PANO) are proud to be teaming up for a second time to present the 2018 collaborative conference on October 4 & 5 in state college. This year's theme – Inclusion by Design 2.0: Our Collective Mosaic – is building on the successes, lessons learned, and questions raised at the 2017 collaborative conference. We are rolling up our sleeves to dig deeper into our own assumptions and to embrace inclusion as an integral part of how we define and how we achieve success in our work.
The beauty of inclusion is that it is a chameleon – for some, it's about designing services to be widely accessible to people of different ability levels, cultural, religious, or economic backgrounds, sexual orientations. For others, it's about considering new faces to invite to the table, whether that be the board table, the funding table, the staff table or something else entirely.
No matter what inclusion means to you, we'd like for all learners to walk away understanding how to approach inclusion with purpose – as a mindset and not a requirement. Join us in celebrating and embracing diversity, uniqueness and the art of intentional inclusion!
---
Key Details
Sponsorship and Exhibitor Opportunities
Show your support for PA nonprofits, get to know your customers (both current and future!), and have fun doing it by sponsoring the 2018 Collaborative Conference. This event brings together more than 400 nonprofit leaders from all over the state to learn, network, and share in building stronger communities across our commonwealth. They also come eager to meet our for-profit partners who can provide them with specialized services and support while helping to advance their missions – so if you've got a unique service, product, or partnership opportunity to offer the nonprofit community in PA, this is the place to be. Ready to get involved? Check out this year's sponsorship and exhibitor opportunities!
Opening Keynote Speaker - Vu Le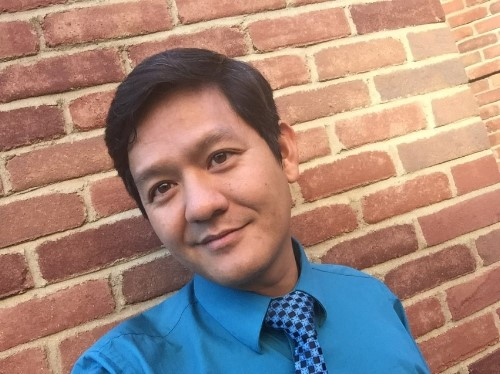 Does the state of funding in the nonprofit sector keep you up at night? Ever get yourself worked into a tizzy over the injustices running rampant in the world? Feel like no one else will ever understand your campaign for Oxford Commas in nonprofit marketing language? Fear not, Vu Le gets you.
Vu Le ("voo lay") is a writer, speaker, vegan, Pisces, and the Executive Director of Rainier Valley Corps, a nonprofit in Seattle that promotes social justice by developing leaders of color, strengthening organizations led by communities of color, and fostering collaboration between diverse communities. Vu's passion to make the world better, combined with a low score on the Law School Admission Test, drove him into the field of nonprofit work, where he learned that we should take the work seriously, but not ourselves.
Intrigued? Never heard of Vu? Want to know more about Oxford Commas? Read up on his blog and stay tuned for further announcements about Vu's keynote address at the Collaborative Conference on Thursday, October 4.
2018 CAAP Self-Sufficiency Awards Ceremony
Each year, the Community Action Association of Pennsylvania's (CAAP) Self-Sufficiency Awards recognize significant accomplishments and hard work of the award winners while showcasing how Community Action Agencies support an individual's path toward self-sufficiency. The awards ceremony takes place in conjunction with the CAAP Annual Collaborative Conference. A reception will begin at 5:00PM and the awards ceremony will begin at 6:00PM on Thursday, October 4th. At the 5:00PM reception, there will be a live band and light hors d'oeuvres served. Anyone is invited to attend - just be sure to register! SSA winners and family members attend for free, everyone else must register for the annual conference. This year's SSA ceremony will take place at the Penn Stater Hotel and Conference Center: 215 Innovation Blvd, State College, Pennsylvania, 16803. The ceremony will be in the Presidents Hall.
Last year, CAAP honored 22 individuals with the full Self-Sufficiency Award and recognized three Community Action clients who demonstrated excellent progress towards self-sufficiency. During the SSA ceremony, we learned about how these individuals found themselves in financial uncertainty, the role Community Action played during their journey back into the middle class, and their vision for the future. The video below highlights some of wonderful moments from last year's ceremony.
---
2017 Conference Overview Video
---
Thank you to our 2018 Conference Sponsors